Läckö Strand

Lidköping
Tranquil accommodation near Läckö Slott
This is a really peaceful place, with the lake in front and the forest behind. Only a few kilometres from Läckö Slott, Läckö Strand offers accommodation in small houses with a shared kitchen, living room and bathroom. In the evening you can sit and enjoy the fine twilight from the veranda. Don't forget to visit the lifestyle shop and the café, which serves home-made cakes and light meals.
Cycling, canoeing and hiking nearby
There is plenty to do at Läckö Strand for those who enjoy being active during their holidays. Tour the area on a rented bicycle or visit Läckö Slott, which is only a few kilometres away. You can also rent a canoe and paddle out on the lake, or walk along the nearby hiking trail.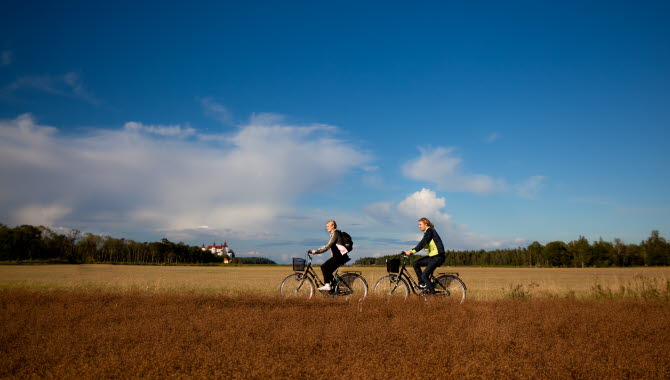 Photographer: Jesper Anhede
Coffee and cakes in the small café
You'll find a charming café in Läckö Strand's main building. When the weather is fine you can sit out on the patio or in the garden and enjoy a good cup of coffee. On sale here are organic eggs, flour produced nearby, honey and other local and organic products.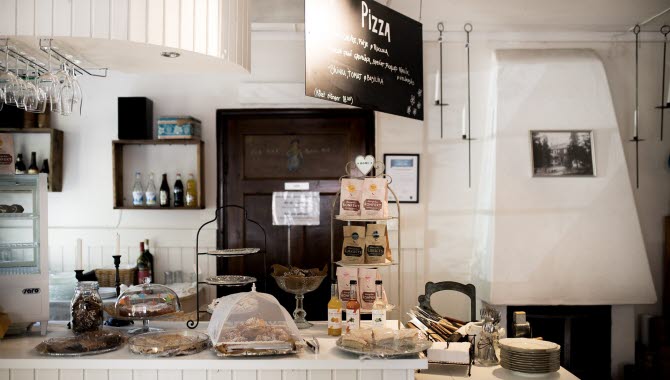 Photographer: Läckö Strand
Bed & Breakfast
When you book Bed & Breakfast, the bed is made and waiting and you can enjoy a buffet breakfast in the café. In the low season you will find a breakfast bag in the fridge, so you can enjoy your breakfast whenever you want. The hostel offers comfortable accommodation with a fully-equipped kitchen and a shared living room, showers and toilets. You're welcome to stay on the beautiful campsite here at Läckö Strand with your motorhome.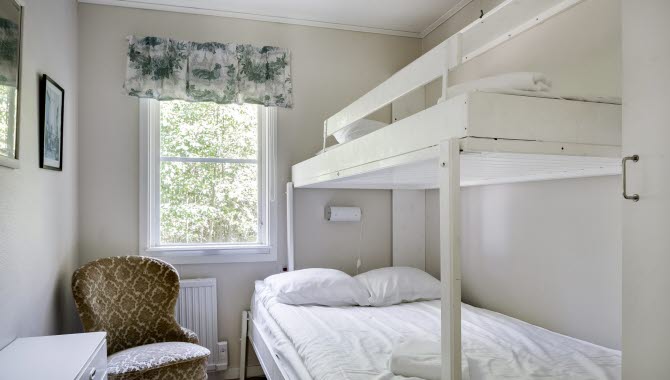 Photographer: Läckö Strand
InfoPoint
Would you like more ideas about what you can find nearby? Läckö Strand is a certified InfoPoint where you can pick up brochures and maps and knowledgeable staff can help with your questions about the area.