Discover more about Skaftö
Skaftö is a pearl in the middle of Bohuslän. Join a guided tour with us.
Skaftö has a rich cultural history with fishing and shipping. The genuine villages all have their own exciting history. But, what you see only gives you half the story. Contact one of us guides, and we will help you plan, inspire, bring to life and show Skaftö!
Regina Cederfeldt, phone: +46 (0)70-384 65 89, info@skaftoguiden.se 
Kent Holmberg, phone: +46 (0)523-213 37 or +46 (0)70-770 03 35, kent@humek.se 
Marianne Sandgren-Petersson, phone: +46 (0)523-221 72 or +46 (0)730-67 72 73, marianne.skafto@gmail.com  
Qualified tourist guides on Skaftö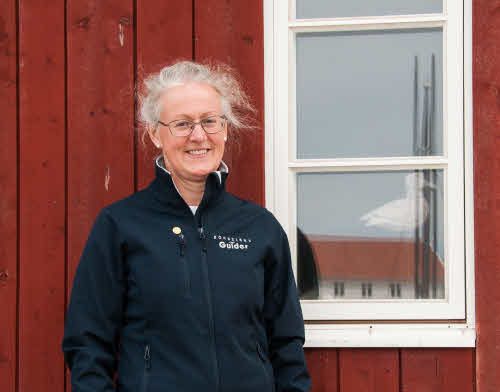 Photographer: Margareta Anderberg
Regina has a background as a teacher of French and English for twenty years with teenagers. More than fifteen years ago she found her paradise on earth when she married one of the locals on the island Skaftö. Welcome to a guided tour by boat, by bike or on foot. Qualified for the whole of Bohuslän – with a preference for the pearl Skaftö. She is here all year round to share good experiences on land and at sea in Bohuslän (guidad tours i Fiskebäckskil and Grundsund, guided nature walks, guided boat trips, seal safaris i the archipelago and guided kayak tours with Kayak in Grundsund). Guided tours in Swedish, English and French.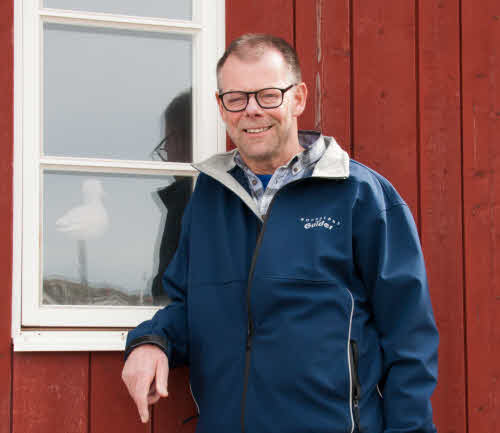 Photographer: Margareta Anderberg
Kent Holmberg/ Grundsunds Fisketurer AB
Kent Holmbergs guides on land and at sea. His specialty is guided tours in Grundsund. You can also book Kent for boat trips to fish mackerel (about 3 hours where you borrow fishing rods), lobster (about 2-3 hours) or for seal safari in the archipelago (about 1,5 hours). Guided tours in Swedish and Norwegian.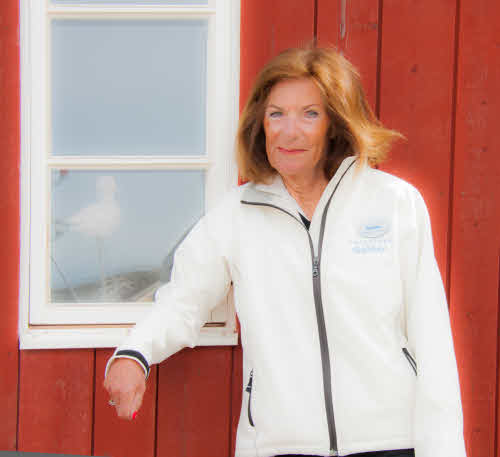 Photographer: Margareta Anderberg
Marianne Sandgren-Pettersson
"What makes you love these rocky islets more than anything else on earth?" said the famous painter Carl Wilhelmson (1866 – 1928) about his beloved Fiskebäckskil. After a career in the travel business, Marianne decided to settle down permanently in Fiskebäckskil on Skaftö, where she had been a summer resident all her life. On Skaftö, you can experience the nuanced history of Bohuslän - the herring periods, the shipping period, the era of the seaside resort and today's summer residents are some of the experiences Marianne tells about on a guided walk through Fiskebäckskil. Guided tours in Swedish and English.