Clarion Collection Hotel Majoren

Skövde
Historic hotel with military connections
Welcome to a friendly hotel in the centre of Skövde, close to the Water Park, theatre, shops and golf course. There is a clearly historic feel about the Clarion Collection Hotel Majoren, which is partly a fine villa from the turn of the century.
Room names from Skövde's majors
The interior of the Clarion Collection Hotel Majoren is a celebration of the city's military history. All the rooms have been given names of army majors who were head of one of the Skövde regiments, which can be seen from the beautiful paintings and photographs in the hotel.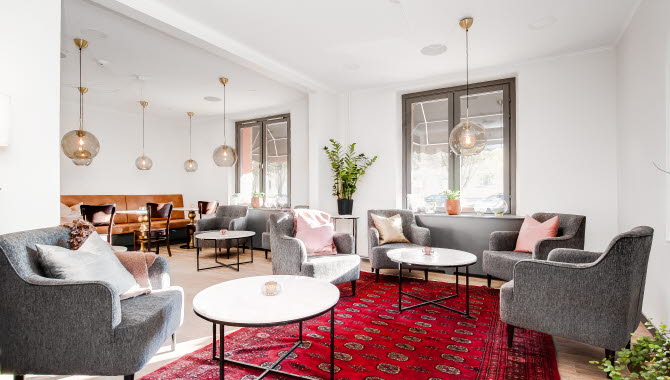 Eat well - all day long!
Every morning you are served a good, hearty breakfast; in the afternoon there are sweet treats to enjoy; the evening beckons with a delicious dinner, and at the end of the day you can relax with a drink in the hotel lobby bar.
Close to all the city has to offer
The hotel is situated in the centre of Skövde, very close to the bus and train station and the whole range of shops, restaurants and cultural venues that you would expect in a city. A short walk takes you to the popular Water Park at Skövde Arena, and if you want to practise your swing there are some great golf courses around Skövde.