Lottas Bak & Form Surdegsbageri

Tjörn
Organic sourdough bakery with a café by the sea
Enjoy the flavour of bread and pastries prepared with organic ingredients at Lottas Bak & Form sourdough bakery. The bakery is in Bleket on Tjörn, by the coast of West Sweden. Lotta also sells sandwiches, sourdough pizza, Pipers ice cream and goats' milk ice cream from Gettergod Gelato. Stay a while and enjoy something sweet in the bakery or on the outdoor terrace, by the water's edge.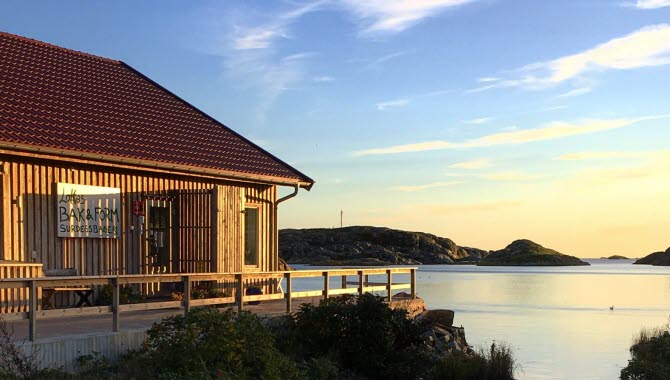 More than just sourdough bread
Artisanship is the cornerstone of Lottas Bak & Form sourdough bakery. The coarse wholemeal flour, guaranteed organically grown by nearby producers, is scalded to make the bread extra moist and full of flavour. Cakes and pastries are also made from sourdough, with freshly ground cinnamon or genuine vanilla in cane sugar. If you want to try your hand at making fresh bread at home there are small packages of flour and sourdough on sale.
InfoPoint
Would you like more ideas about what you can find nearby? This bakery is a certified InfoPoint where you can pick up brochures and maps and knowledgeable staff can help with your questions about the area.