Bryggcafét

Bovallstrand/Sotenäs
Genuine west coast tavern with great views
Bryggcafét is next to Bovallstrand with stunning views of the harbour entrance. Being close to the sea, the restaurant serves seafood delicacies combined with local produce. There is often live music, which gives an extra ambiance.
Seafood and quizzes on the pier
Bovallstrand, Sotenäs is about 90 minutes north of Gothenburg by car and about 50 minutes south of Strömstad. Surrounded by boats and piers, Bryggcafét concentrates on simple, well-prepared fresh fish and seafood in combination with local produce whenever possible.
The view over the harbour entrance has been described by many guests as "The best location on the west coast!".
This family business has a passion for wine, particularly from the United States and France, and Bryggcafét's "Winemaker dinners" are very popular so don't forget to book ahead. There are many events, particularly in the summer, including quizzes, guest chefs, live music and the October festival.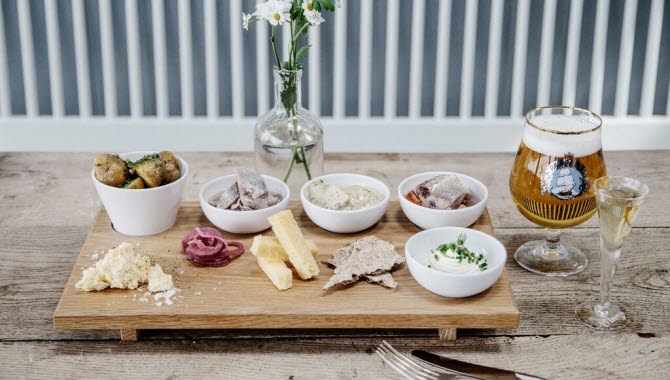 Photographer: Helena Johnsson
Family-friendly summer tavern, also open in the autumn
While you finish your dinner with the sunset as a backdrop, the kids can amuse themselves in Brygghuset's play corner or borrow a bucket and crab gear to fish for crabs straight from the pier.
Nearby you will find the popular Smögenbryggan and Nordens Ark, and don't miss the opportunity to go on a fishing trip or an archipelago tour.