VinContoret

Tidaholm
Unique beverage tasting and flavour experiences
You enter another world when you walk over the bridge to VinContoret, where you can take part in tasting wines, whiskies and chocolates or take on the challenge of an entertaining Wine Jeopardy. There is also a restaurant at VinContoret Tidaholm, and renowned guest chefs sometimes visit the kitchen there. During the late summer you can catch crayfish in the river Tidan, which flows past just outside the building.
Sound knowledge
You are in good hands at VinContoret. Granqvist Beverage House, which founded VinContoret, has imported and sold high-quality wine and spirits from around the world since 1983. They also have long experience of tasting, training courses and wine tours.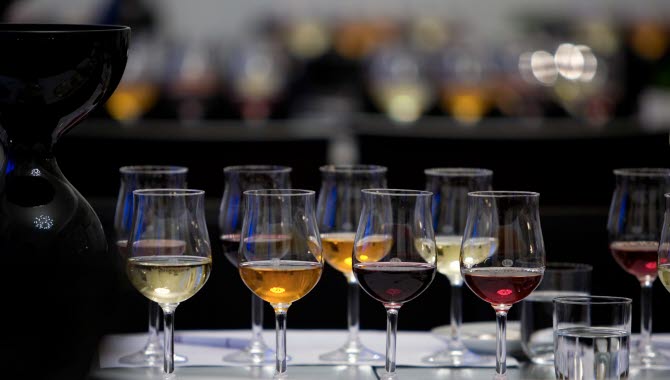 Experiences for all the senses
If you would like to learn more about wines and other beverages with your friends or colleagues, or taste different chocolates, cigars or cheese, catch some crayfish or make a trip to a vineyard, VinContoret Tidaholm can arrange the event and you can experience the products with all your senses. You can also store your own wine in the wine cellar; then you'll have access to the building with your own keys.
Beverage tasting and menu for meals
Beverage tasting and a menu in the restaurant are almost always included when you book an activity with VinContoret. No matter which package you choose, you'll certainly have a unique taste experience.
Leisure time or business conference
Come here and taste some beverages just for the pleasure, or combine your visit with a business meeting or conference