Havskatten Hotell & Vandrarhem

Hönö
Archipelago accommodation with adventure packages at sea
Havskatten Hotell & Vandrarhem lies on Hönö in the archipelago of Gothenburg. As well as comfortable accommodation and an inspiring place to meet, it also has fish and shellfish tours, wedding packages and the option of baking local sweet flatbread called Hönökaka in an open wood-fired oven.
Modern accommodation in an archipelago setting
Havskatten Hotell & Vandrarhem is right next to the water in Hönö Röds Hamn. With its wonderful sea views, Havskatten offers 12 rooms of modern hotel standard as well as conference facilities. Nine of the dormitories have their own bathrooms, the others have shared bathrooms in the hallway. You have access to a fully equipped kitchen, conference room, banqueting room, sauna and hot tub, big-screen TV, WiFi and parking spaces.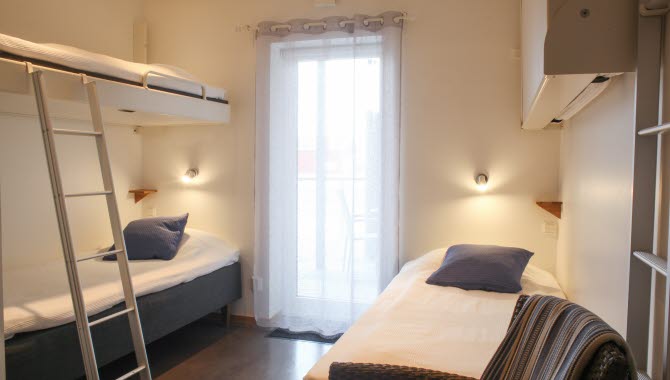 Photographer: Isabel Bjurmalm
Fish for lobster, watch the seals and bake authentic Hönökaka
See and enjoy the best of the northern Gothenburg archipelago - go on a fishing trip or a seal safari. During the autumn we empty the lobster pots and you and your party are welcome to join us. Book a lobster package, learn how to bake authentic Hönökaka in a wood-fired oven, arrange a wedding or party, have a conference or book a kick-off with your colleagues.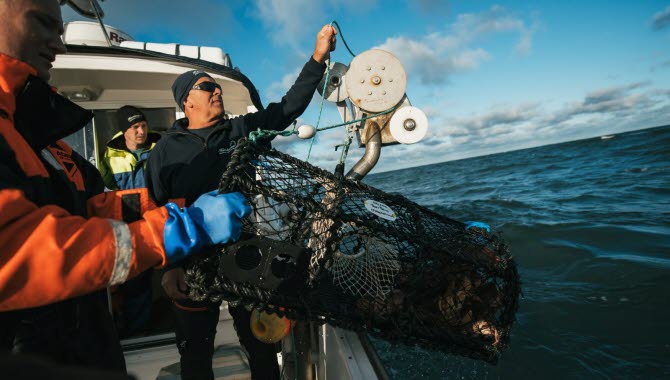 Conference by the quayside
Havskatten guarantees you undisturbed conferences in well-equipped, bright rooms with the sea right outside the door. It works for either a few people or larger groups of up to 80 participants - ideal for conferences, events, parties or group activities.
Nature reserve and shopping
Hönö is within walking distance of the beautiful Ersdalen nature reserve, a dream for ornithologists, boulder climbers and families. Klåva centre is only 20 minutes away on foot and has cafés, restaurants, shops and a fascinating fishing museum.