Ekstedts Bageri & Café

Alingsås
Fine traditional café with its own bakery
Ekstedts Bageri & Café is one of Sweden's best cafés according to the White Guide. Good quality raw materials and time are the main ingredients here, and everything is baked with a traditional approach that goes back to 1886. You'll find Ekstedts Bageri & Café in the centre of Alingsås, the city of cafés, just outside Gothenburg in West Sweden. Enjoy their fresh-baked bread and traditional Swedish biscuits, shortbread, cakes and pastries.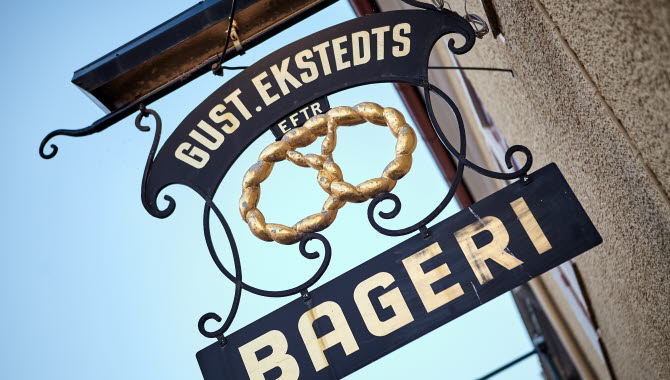 Photographer: Jonas Ingman @ Bruksbild
Premium roasted coffee beans
You can enjoy your refreshments in the charming, small café or, weather permitting, in the large courtyard just next to the café's own bakery. At Alingsås Kafferosteri, Ekstedts also roast their own coffee from small quantities of carefully selected organic and fair trade premium coffee beans. If coffee is not your thing, there is a large selection of teas to choose from.
Café city Alingsås
The city of Alingsås has always had a lively tradition of cafés and bakeries, The bakeries started in the 18th century and increased in number during the period of industrialisation in the 19th century. Women in the city then started to work and no longer had the time to bake bread at home. Alingsås is now known as the café city of Sweden, having almost 30 cafés of which three are in the White Guide.