Cycling with children along the Göta Canal
Cycling along the Göta Canal is a highly popular family excursion. It offers a fun activity that takes you out into the countryside, and it gives you time to spend with the people you love – a real holiday!
Sjötorp – Lyrestad – Norrkvarn – Hajstorp – Sjötorp (28 km towpath with no traffic)
An ideal trip for those with children who are a little older is to cycle to Sjötorp and then back via Lyrestad, Norrkvarn and Hajstorp. Start off the day by hiring a bike in Sjötorp, which is where the Göta Canal begins. During the morning you can stop for refreshments in the outdoor eating area at Café Baltzar. You can also take the opportunity to purchase a large lunch pack from Maltes Fisk before setting off on your cycling tour.
The first stop is in Lyrestad. At Hamnmagasinet you can see recreated home interiors and a country store dating from the turn of the last century. A coffee and something to eat, or an ice cream at one of the cafes, is highly recommended.
If you continue your travels along the canal you will soon find yourself at the Norrkvarn lock area . Here you can sample the delights of locally produced food in the restaurant or at the jetty. The children can play and splash around in the mini-canal right next to the original. Don't forget to take your fishing line – you might have a chance to put your fishing skills to the test.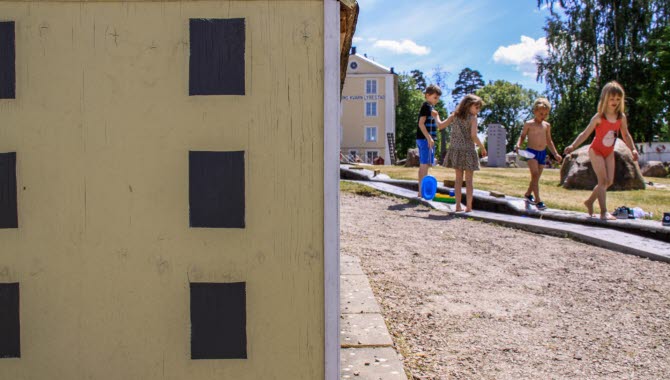 Once you reach Hajstorp there are nine locks to see. Stay for a while and enjoy this traditional canal setting. In the exhibition on the upper floor of the store, there is an opportunity for the children to be creative. They can try their hand at weaving and making their own boat from bark, which they can then launch in the canal. There is also a range of high-quality craft products.
The trip back to Sjötorp offers new experiences and new encounters. After returning your hire bike, you can walk down to Lake Vänern and wander around the marina and the first lock on the canal. The shipyard store houses a canal museum, a cafe and a clothes store.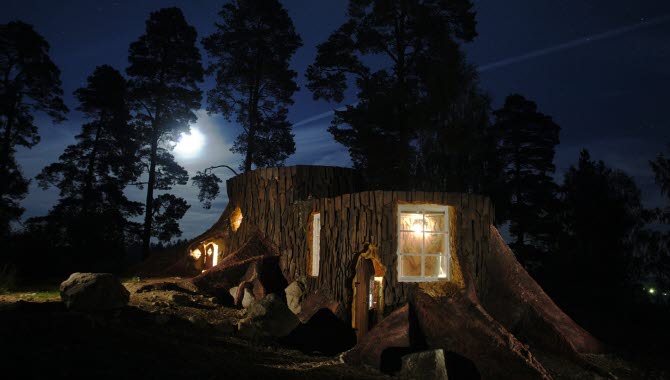 After a day filled with new experiences and impressions, there's nothing better than falling asleep enveloped in crisp, newly laundered sheets. Sjötorp offers a range of accommodation options. If you want to transform your trip into a two-day adventure, you can book a room or a cottage in Hajstorp. If you want to stay the night in Norrkvarn, there are hotel rooms available, although you can also stay in specially built tree stumps and mushrooms – an experience that is guaranteed to go down well with the children.