Närebo

Lidköping
Real life experience in a bright rural setting - all year round!
With its hotel, shop and restaurant, Närebo can offer you a real life experience in a bright, rural setting all year round. The farm shop sells tasty delicacies and in the Lusthuset restaurant you are served freshly prepared, food made from local ingredients. If you need a place to overnight, drop in at Närebo Gårdshotell.
Photographer: Närebo Gårdshotell
Eat well and buy locally produced food
You'll find a wide range of locally grown products in the Närebo farm shop, including Närebo's own cucumbers. The farm's restaurant is in the greenhouse, adapted for winter conditions. Enjoy the good food there, made from many of the products found in the farm shop. The restaurant is mainly open by arrangement, so be sure to order food when you book a room for the night.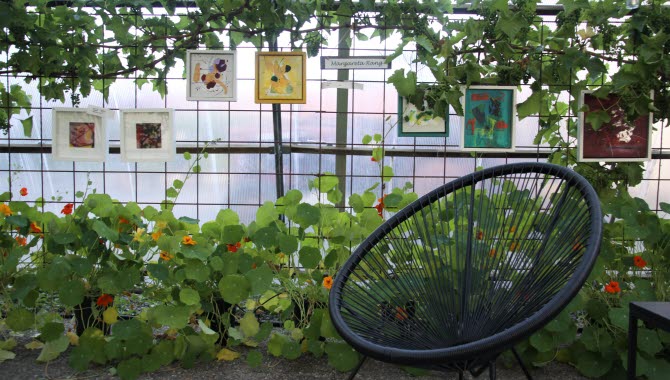 Modern farm hotel
Närebo offers modern hotel accommodation with an en suite shower and toilet in the farm's converted barn. There is a shared lounge area with sofas, a dining area and a conference room next to the hotel rooms.
InfoPoint
Would you like more ideas about what you can find nearby? Närebo is a certified InfoPoint where you can pick up brochures and maps and knowledgeable staff can help with your questions about the area.