Restaurang Sjöboden

Kållandsö
High-quality local delicacies at Spikens Fiskehamn
At Restaurang Sjöboden, recommended in the White Guide, you can enjoy first-class cuisine prepared with local ingredients. Relax in the dining room and look out over the boats in the fishing port of Spikens Fiskehamn. The restaurant is open from early spring until Christmas. From the end of November you can eat the popular Christmas dinner at Sjöboden.
Tasty dishes
Restaurant Sjöboden creates great food inspired by ingredients and produce from the local area. The fish and whitefish roe come from lake Vänern, shellfish from the salty west sea and lamb, turkey, game, cheeses and vegetables from the restaurant's local producers. The restaurant is certified by A Taste of West Sweden. This certification is reserved for restaurants, producers and farm shops which offer sustainable and genuine west Swedish products and fine dining, all based on local seasonal produce.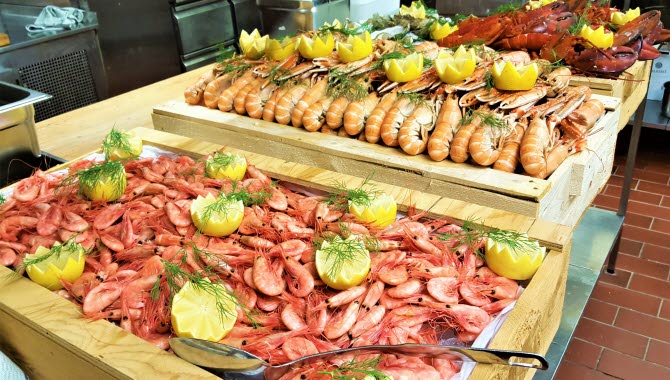 Photographer: Petter Nordgren
Organic beverages and wines by the glass
Restaurant Sjöboden is also known for its wide selection of beers, wines and non-alcoholic drinks from small-scale producers, many of which are organic. The wine list includes renowned names from all over the world and most of the wines can be purchased by the glass.