Dalslands Konstmuseum

Åsensbruk
See handicraft from Dalsland, art and exhibitions
The first things you notice at the art museum Dalslands Konstmuseum are the museum café, perched on a hill with a breathtaking view of the lake, and the museum's sculpture park. You can walk around and see handicraft from Dalsland, the art and temporary exhibitions, and enjoy the lovely view from the museum café.
Meeting point between nature and artistic expression
There is a permanent collection of Dalsland handicraft and art in the art museum, as well as three different rooms with temporary exhibitions. The museum guiding principles are nature and art, with a focus on the meeting between nature and artistic expression. In addition to the exhibitions and the permanent collection, you can enjoy wonderful views of the lake in the park or from the glass veranda in the museum café.
Explore the museum shop
The museum shop has a varying range of products during the exhibition periods in the year, with new items that are linked to the exhibition themes. The normal range consists of cultural magazines, books, exclusive Swedish handicrafts and more.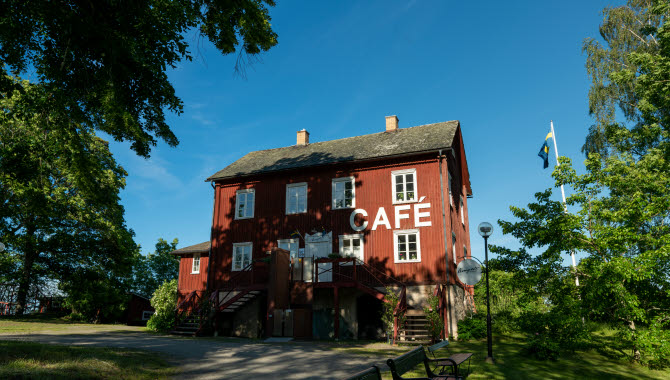 Feed your hunger and quench your thirst
The Museum Café Bonaparte is in an old foundry hotel next to Dalslands Konstmuseum. Sit down inside the café or on the glass veranda and enjoy a cup of coffee with something sweet. You have wonderful views over the lake from the outdoor terrace on sunny days. The café uses local and organic ingredients as much as possible in its food.