Billingens Stugby & Camping

Skövde
Stay next to a mountain of choices!
At Billingens Stugby & Camping in Skövde, West Sweden, you can stay in a beautiful setting close to the calm of the countryside, but at the same time near the buzz of the town. It's located in the centre of the Billingen recreational area, so you can easily use the jogging track, paths, outdoor pool, changing rooms and fishing lakes.
Accommodation and conference facilities
You can choose between cottages, campsite or youth hostel. If you are part of a larger group you can also use rooms that are suitable for conferences, courses, training camps, private celebrations and so on.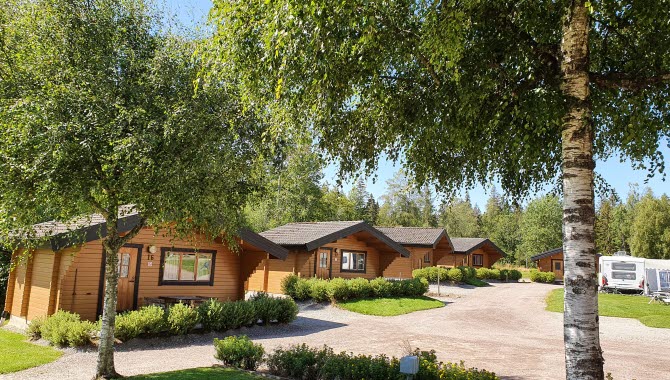 Photographer: Jessica Bergstrand
A mountain of choices
Liven up your stay at Billingens Stugby & Camping - discover the table mountain of Billingen and all the activities you can choose between. Jogging tracks, playgrounds and a heated outdoor pool with stunning views over Skövde are just a few of the things you can enjoy here. Put on your skates or go skiing in the winter, either cross-country or downhill.
InfoPoint
Would you like more ideas about what you can find nearby? This camping is a certified InfoPoint where you can pick up brochures and maps and knowledgeable staff can help with your questions about the area.