Linas Brygga

Dyrön
Ice cream, coffee and prawn sandwiches in Dyrön harbour
On the small island Dyrön in West Sweden you will find Linas Brygga. From here you can watch the busy life of the harbour while you enjoy a luxurious prawn sandwich, home-made cakes or an ice cream.
Charming café next to the harbour
Enjoy a lunch or traditional Swedish fika (meaning a coffee break) at Linas Brygga. Here you can choose among ice cream, fish and chips, sallads and prawn sandwiches. There is something for all tastes, regardless of your age. Take a seat at the café or bring your food and make a picknick somewhere on the beautiful island.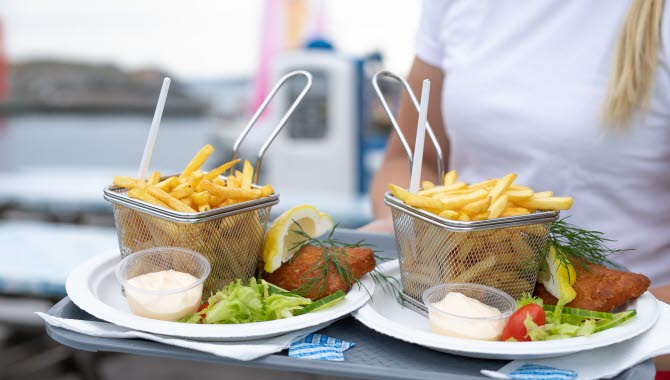 If you need somewhere to stay for the night, Linas Brygga offers a pleasant accommodation in the apartment above the café.
Experience the island Dyrön
Take the time to explore this beautiful island. Stroll along the hiking trail that goes around the whole island and watch the wild mouflon sheeps walking around on the cliffs.