Peterson's Krog

Käringön
Inn with delicious food in a genuine Bohuslän setting
Peterson's Krog welcomes you to its authentic Bohuslän setting, surrounded by the sea on Käringön. Enjoy the lovely atmosphere and the delicious fish and seafood dishes, accompanied by seasonal produce.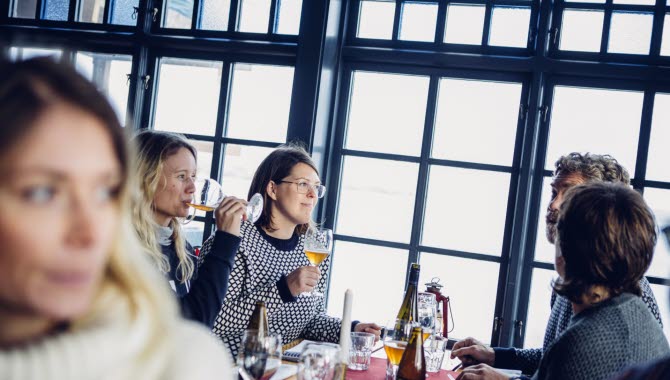 Photographer: Katja Ragnstam
Great mix of food and music
Peterson's Krog is a renowned and popular fish restaurant on the outer islands of West Sweden that attracts people from far and wide. The restaurant opens at Easter and the pace increases during the summer, continuing into the early autumn with the fantastic lobster feasts. The year ends with a very popular Christmas buffet in December. During the summer, when demand is at its highest, you can hear the guitar that encourages people to sing along on the hill outside, and sometimes there is a good band playing inside Peterson's Krog, too.
Bed & Breakfast
You can stay at Peterson's Bed & Breakfast in spring, autumn and winter, right next to the restaurant. When you wake up, breakfast is already served in the shared kitchen.