Paddle on your own starting in Fjällbacka
Source: Paddle on your own starting in Fjällbacka
Explore idyllic Fjällbacka in the best way - by kayak! Take the chance to discover one of the most beautiful archipelagos in the world!
We recommend this route for a full day of kayaking in Fjällbacka:
Start your day at 2sea4U kayakcentre in Fjällbacka, at the Richters bridge. Paddle over the sound in northeasterly direction. You will pass Kråkholmen and paddle between the islands Stora (big) and Lilla (small) Köttö. The bay here is almost always protected from wind and waves, and is well suited for the inexperienced paddler. The area has a rich birdlife.
Continue your route through the bay and over Musöfjorden, heading west towards the island Porsholmen. Porsholmen is a perfect place for a break and a swim at some of the islands beautiful beaches.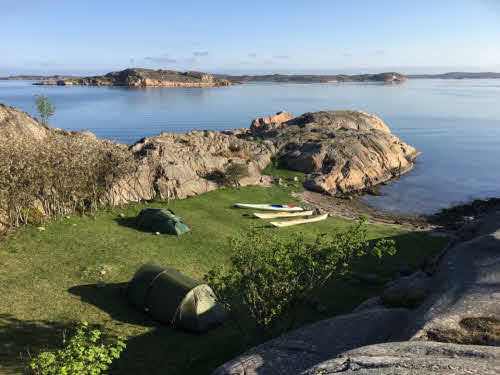 After Porsholmen continue through the islands Småsvinningarna and Valö. From here you can see the island Dannholmen. The island is famous for holding the summerhouse of Ingrid Bergman.
Take aim for the next island Hjärterön and go around it. At the south side you will find a beautiful sandy beach. Continue your paddling through the sound between Hjärterön and Bringebärsholmen, and then head back to Fjällbacka to finish your day at 2sea4U kayakcentre.
Have a wonderful day!