Skärgårdsbåtarna

Uddevalla
Archipelago cruises all year round
Sail out to the archipelago! Taste the delicacies of the sea on board a ferry with a deep red sunset in the background. Archipelago cruises are unforgettable whether you go in summer or winter, autumn or spring.
Specialities from Bohuslän
Enjoy the Bohuslän landscape from the sea on the archipelago boats. Spend the evening on board one of the three beautiful boats. When you have found the ideal place to anchor, you'll be served Bohuslän delicacies such as seafood and herring.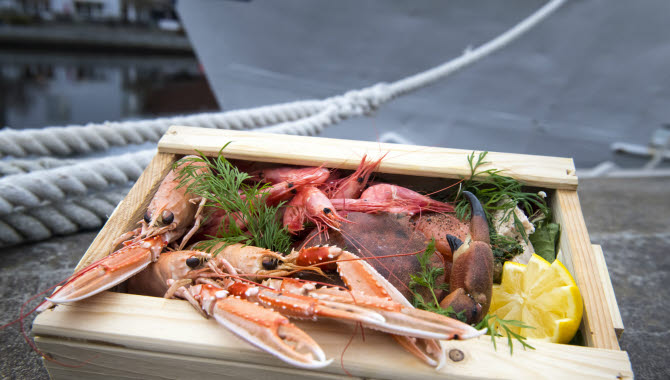 Photographer: Håkan Fredriksson
Long or short trips
Skärgårdsbåtarna sail regular daytime and evening cruises from May to September, but they can be chartered all year round. You can take a cruise, a historic archipelago tour in Uddevalla or go on a quiet crossing to Ljungskile. Choose between a short trip to Gustafsberg with M/S Sunningen or to a swimming pier in the waters around Uddevalla or Ljungskile.
Weddings and meetings at sea in Bohuslän
The radiant couple, a Champagne toast and all the guests on board a white archipelago boat at sea - now that is how you celebrate a wedding in Bohuslän. Celebrate your wedding on board a beautiful archipelago boat. Conferences are also welcome on board. You might just as well combine business with pleasure in a creative environment.