Läckö slott

Lidköping
Baroque castle on the banks of Vänern
Läckö Slott, Magnus de la Gardie's baroque mansion, has a magnificent location on a promontory in the Eken archipelago in Vänern, just outside Lidköping. Walk around in the gardens, go to a concert and dine at the restaurant Hvita Hjorten. At naturum Vänerskärgården - Victoriahuset you can learn more about the unique natural and cultural environment of Kållandsö and Vänern.
One of West Sweden's most popular places
Läckö Slott is one of West Sweden's most popular tourist destinations and has been nominated as the most beautiful mansion in Sweden. Its 700 years of history, uniquely preserved baroque salons and the wonderful surroundings make the mansion an experience not to be missed. There are lots of activities organised at the mansion for adults and children alike, such as concerts, opera, guided tours and many others.
Garden with unique design
Every spring the garden called Lilla Slottsträdgården is dug and planted, and every summer visitors are enchanted by the colours, shapes and smells as they walk down the old stone staircase. The garden is renowned as a delight for the senses, an enchanting exhibition garden with a unique design.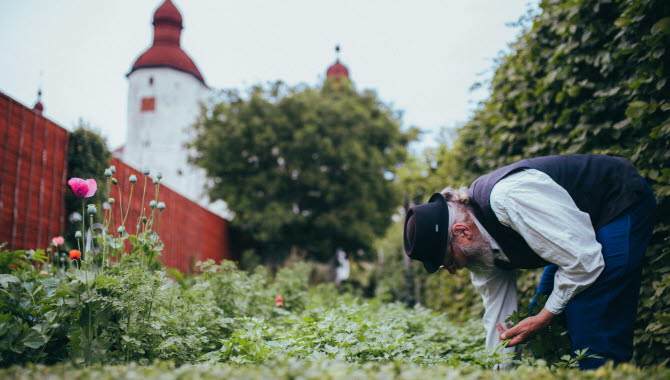 Overnight stays and eating hours
You can stay the night in naturum Vänerskärgården - Victoriahuset and have a wonderful meal in the Hvita Hjorten restaurant, which is bright and open with fabulous views over lake Vänern. The restaurant serves delicious food, prepared with crops from Lilla Slottsträdgården and local market gardeners, Vänern fishermen, farmers and hunters. A Christmas party is arranged in December with yuletide logs in the fireplace and delicious winter dishes.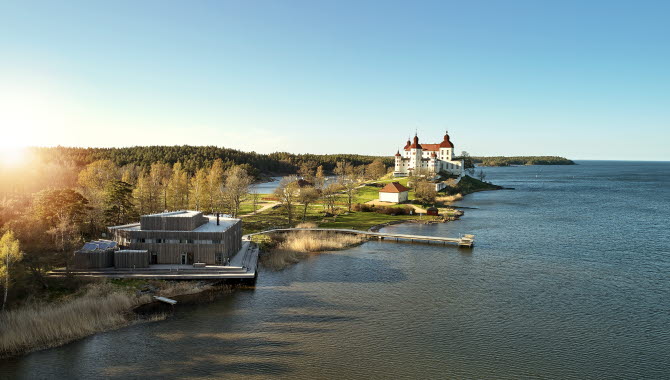 Photographer: Jonas Ingman
InfoPoint
Would you like more ideas about what you can find nearby? Läckö Slott is a certified InfoPoint where you can pick up brochures and maps and knowledgeable staff can help with your questions about the area.