Tofta Herrgård

Lycke
Stay among vibrant cultural traditions
Close to the city in kilometres, but far away from everyday pressures. Only half an hour away from the city, you'll find this to be a retreat into peace and tranquillity. The manor, Tofta Herrgård, is close to the sea between Marstrand and Kungälv. It dates from the 16th century but it is still the centre of a living rural area. Relax here and enjoy the sense of harmony in the middle of the beautiful landscape.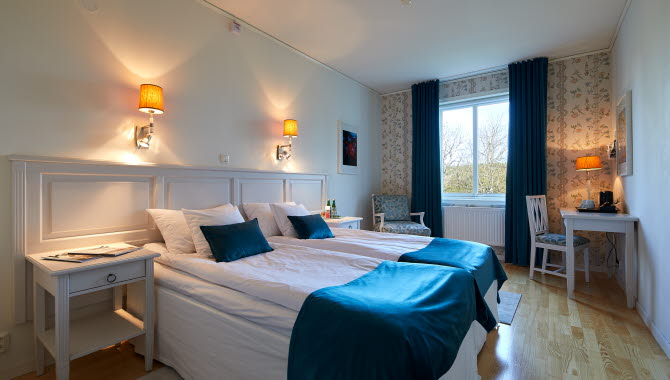 Photographer: Jonas Ingman @ Bruksbild
A break from everyday life
Take a break from everyday life - treat yourself to some wonderful days at Tofta Herrgård. There's bound to be an accommodation package or weekend package that will suit you sometime in the year. Enjoy delicious cuisine in the restaurant and the beautiful surroundings in a quiet, pleasant manor environment. You can also walk in the Tofta nature reserve or borrow a bicycle and explore the Tofta peninsula. Why not book a riding package and discover the surroundings from the back of an Icelandic horse?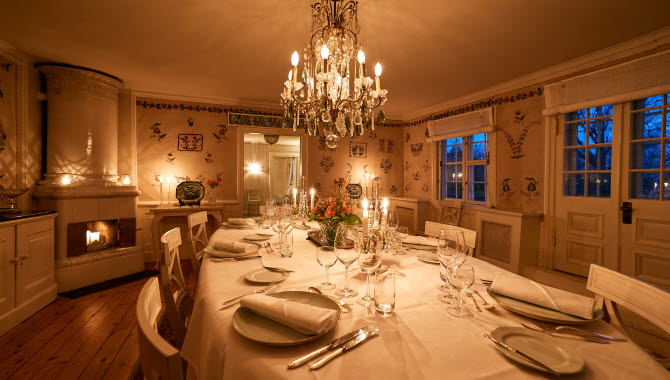 Photographer: Jonas Ingman @ Bruksbild
Coffee and breathtaking theatre performances
Magasinet Café och Gårdsbutik and Teater Tofta are housed in the old granary at the manor. Taste home-made cakes in the café and feel the heat and sweat when a marriage is on the rocks, love and passion swirl in and battles are fought out in the manor theatre.
Golf always close at hand
Tofta Herrgård is the perfect accommodation if you like to go for a round of golf, or maybe two. The manor is almost completely surrounded by Lycke Golf Course, which means that you practically will be living on the green fields. The character of the course is partly seaside and the 18 holes offer generous fairways and several challenges.
Photographer: Jonas Ingman @ Bruksbild
Top-class manor restaurant
Enjoy delicious cuisine in one of the manor's dining rooms. This is a truly romantic setting for a special evening with your loved one. It's also friendly and pleasant for those who plan to celebrate an occasion with friends or family.
Conference packages
Tofta Herrgård also offers packages for those who want to arrange a conference or meeting in a quiet, pleasant manor environment.