Villa Sjötorp

Ljungskile
Stay and dine in a beautiful villa from the turn of the century.
It all started with some friends who used to get together at Villa Sjötorp in the summer. Rumours about a large, sumptuous, mysterious old house spread over time. These days the same house is an ecological hotel and restaurant. Come and enjoy some peace and quiet in a beautiful turn of the century villa from 1901.
The feeling of times gone by
Enjoy the sense of times gone by at Villa Sjötorp, without giving up any modern comforts. There is a sandy beach for swimming very close by, one of Sweden's most beautiful golf courses, fishing, sailing, lovely footpaths in the forest and in the hills and other wilderness experiences in the area.
Organic food
Enjoy good, tasty organic food. Villa Sjötorp uses carefully selected and mainly ecological ingredients from the salty sea of Bohuslän and Västergötland's fertile land, forests and lakes. The restaurant is certified by A Taste of West Sweden. This certification is reserved for restaurants, producers and farm shops which offer sustainable and genuine west Swedish products and fine dining, all based on local seasonal produce.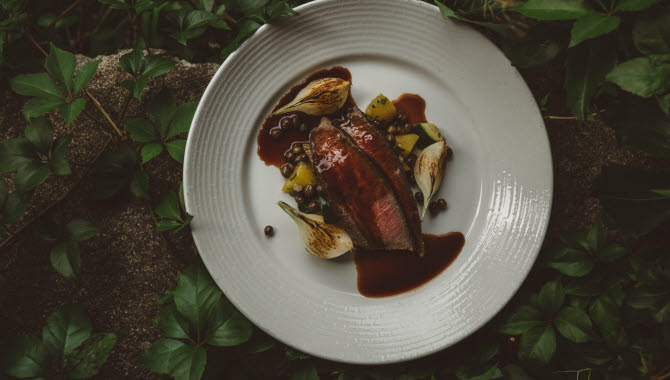 Conferences and meetings in an attractive setting
Villa Sjötorp provides a pleasant, comfortable place in which to create great visions and innovative ideas.