There are many reasons to visit Åmål. We've selected our favorites and we hope you will be inspired and find your own favorite spots in our beautiful city and its surroundings. We hope you enjoy our list.
1. Swedish small town charm
Beautiful buildings, new and old. Small shopping streets with cafes, quaint shops and green parks. And you will find yourself close to everything. Friendly people who are proud of their city. And why would they not be? We are after all the only city in Dalsland.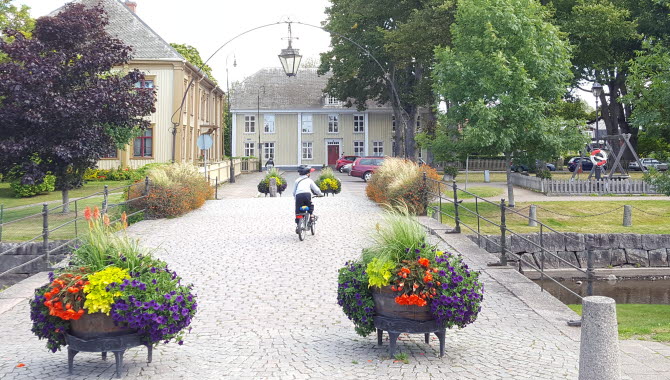 Photographer: Emma Augustsson
2. Lake Vänern
Åmål is strongly associated with Lake Vänern and many visitors come to Åmål by boat. Our marina is located in the middle of the city and is always busy during the summers. Here you will find both a café and tourist information office. Outside Åmål you will also find the most beautiful archipelago in lake Vänern - Tösse Archipelago.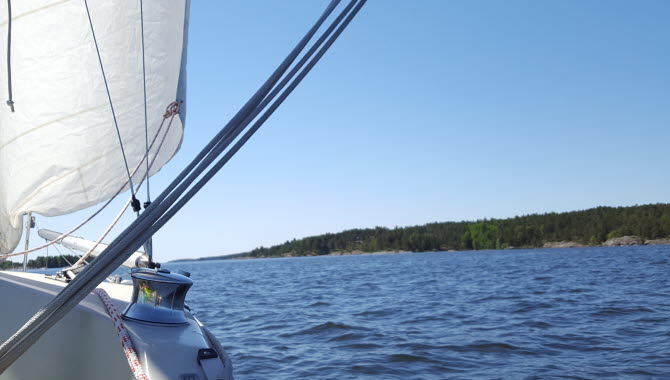 Photographer: Emma Augustsson
3. Beautiful nature
Experience the beautiful and scenic side of Åmål. Whether you want to fish, canoe, hike or bike, you can be sure that Åmål, like the rest of Dalsland, offers a varied and magnificent scenery. Mountains, meadows, coastal and lakes. Our hiking trails are fine and well marked, the fish are biting, and there are plenty of opportunities for a warming campfire.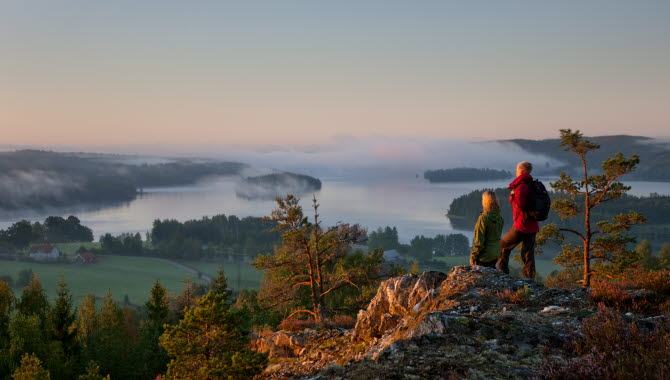 Photographer: Fotograf Lasse Forsberg
4. The events
Åmål is not really a slumbering town, we like it when things happen. Maybe that explains all the events, concerts, exhibitions and competitions that take place here during the warm months of the year. Our biggest event is Åmåls blues fest is Sweden's premier Blues Festival. Thousands of blues lovers come to Åmål to enjoy the wonderful blues music and meet like-minded friends.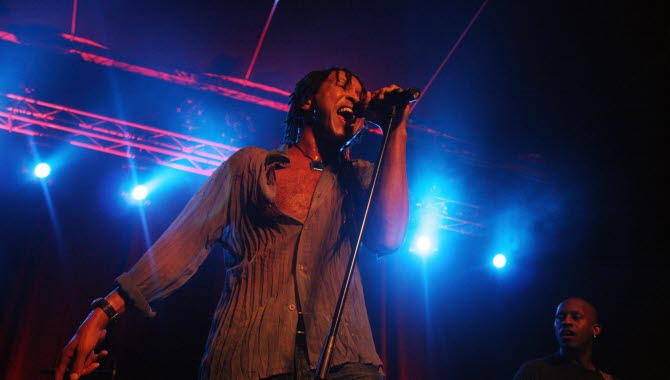 5. Not Quite in Fengersfors
What do you do with an old paper mill that shut down in 1978 and is falling into disrepair? You create a cultural centre of course, give it an odd name and turn it into the third most visited attraction is Dalsland. Which is what Not Quite did.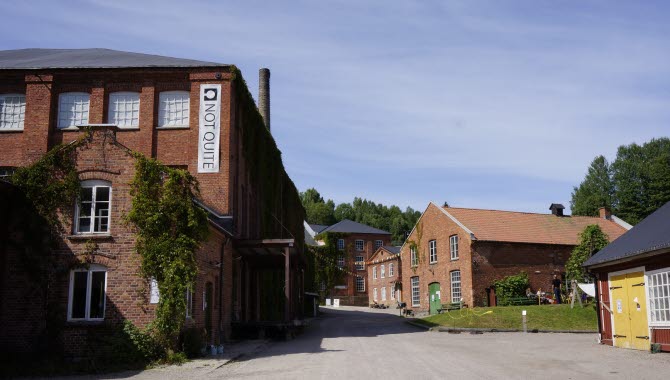 Photographer: Gaby Karlsson Hain
6. The history
Åmal has, since the city was founded in 1643, been a trade -and maritime city. Surrounded by industrial villages and close to the border trade with Norway. Old Town Åmål gives you an idea of how the city looked like a hundred years ago. We also have several nice museum to visit.
Photographer: Carina Ohlsson
Did you know...
Åmål is the only city in Dalsland
In an area of 481 km2 lives about 12 500 people, most of them, about 10,700 in the urban city of Åmål.
Åmål became a city in 1643. Our old church, built in the year of 1669, is the oldest building in town.
Åmål has been rewarded with the price "City Center of the year" in 2002.
In 2005 Åmål was named the world's second best city according to the international competition " Livcom Awards".
The film "Show Me Love" (or Fucking Åmål) was filmed in Trollhättan.
Population centers

in Amal
Edsleskog

Fengersfors /

Fröskog

Tösse /

Tydje
Ånimskog

Mo