Not Quite

Fengersfors
Creative culture center set in an old paper mill
A disused paper mill has been transformed into a vibrant cultural centre. Not Quite has art museums, a gallery, shop, café and bistro. It is a living forum for art exhibitions, concerts, guided tours, courses and workshops.
Carefully selected arts and crafts
Visit the art shop at Not Quite, which is a shop window for its members and another attraction for visitors in the area. It exhibits carefully selected arts and crafts in a special mix of large and small, fun and formal.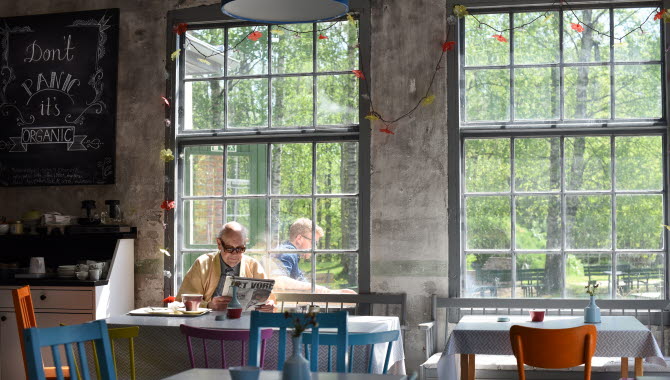 Dine well, either large or small dishes
The old forge at the mill has been transformed into a bistro. It has a wide range of food, from rural rustic style to desserts and sumptuous cakes. You are equally welcome to drink a cup of coffee, a glass of wine or order a three course meal in the Dalsland style. The bistro is firmly rooted in Dalsland traditions and the dishes are composed according to the season and the ingredients available from local producers.