Dalhall Hotell & Restaurang

Åmål
Food and lodging for people on the move
Dalhall Hotel is perfect for people on the move. It provides pleasant rooms and great service just off European route 45 on the outskirts of the picturesque town of Åmål. The hotel restaurant has evening menus. Other pleasures include relaxing in the sauna and hanging in the bar.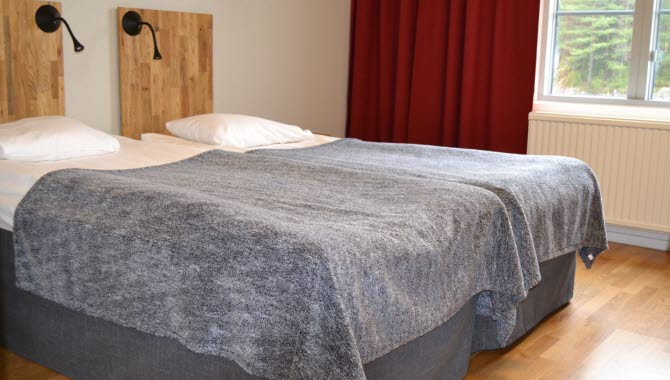 Photographer: Dalhall Hotell
Drop by and have a bite
Dalhall Hotell is the hotel for those on your way. Just at the E45 in Åmål, 23 pleasant rooms are offered for a good night's sleep before it's time to get on your way again.
The hotel has a restaurant serving coffee, sandwiches, coffee and evening menu.