Villa Weidling B&B

Fröskog, Åmål
Personal Bed and Breakfast in the heart of Dalsland
Right in the heart of Dalsland is Villa Weidling Bed & Breakfast - just a short walk from Fröskog's beautiful wooden church. Here you live comfortably in personally decorated rooms and enjoy the local nature experiences and the artist center Not Quite's exciting range.
Rooms with a charming mix of old and new
Villa Weidling Bed & Breakfast has four rooms. You can choose to stay in one of the two rooms in the main building or if you want to stay a little more private, you can choose to stay in one of the guest cottages. Regardless of which room you choose, the rooms are personally decorated to create as homely environment as possible.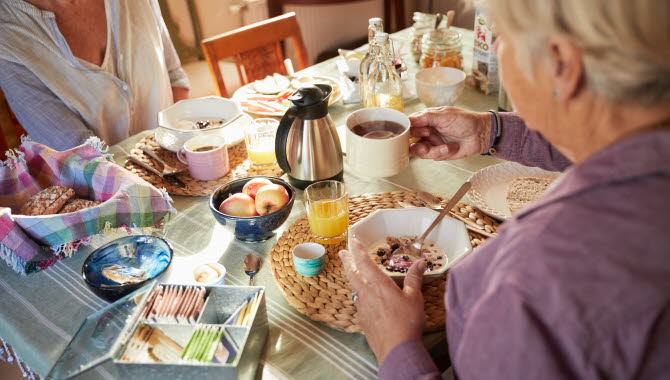 Photographer: Jonas Ingman
For breakfast, freshly baked bread from the bakery Brukets Godaste and honey from one of Dalsland's beekeepers are served, other goods are, if possible, locally grown, organic or come from the garden.
Art and culture in the middle of the forest
Just a short walk from Villa Weidling B&B you will find Fröskog's beautiful chipboard-clad wooden church from the 18th century with paintings by Hans Georg Schüffner.
At Bruket in Fengersfors, you will find Not Quite, a living cultural center in the old paper mill. If you are interested in industrial history, there are a some of the old machines left.
Nature experiences near you
Discover the beautiful and varied nature in the Dalsland landscape. At Villa Weidling B&B you have the new Hiking Trail Hiking in Ronjaland right on your doorstep. It provides the opportunity for both shorter and longer trips. The area is very hilly and offers nice views of the surroundings. And if you want to connect to the Pilgrim Path, it is only 6 km from Villa Weidling.
For those who love cycling, the Union Trail and the Väner Trail pass Villa Weidling B&B.
Photographer: HENRIK TRYGG