Marstrands Havshotell

Marstrand
Relaxation, adventures and seaside atmosphere
Enjoy the real quality of life in Bohuslän at this gem on the coast, Marstrands Havshotell. Year after year, visitors from all over the world are attracted by Marstrand's fascinating history, sailing culture, seafood and beautiful windswept landscapes.
Scandinavian design combined with Bohuslän quality of life
The Carlsten Fortress is a really impressive sight, towering above the wooden houses and sailing boats on the island of Marstrandön. The bustling cafés and restaurants complement a wide range of activities here, which include seafood fishing, sailing, swimming in the salt sea, walking and kayaking.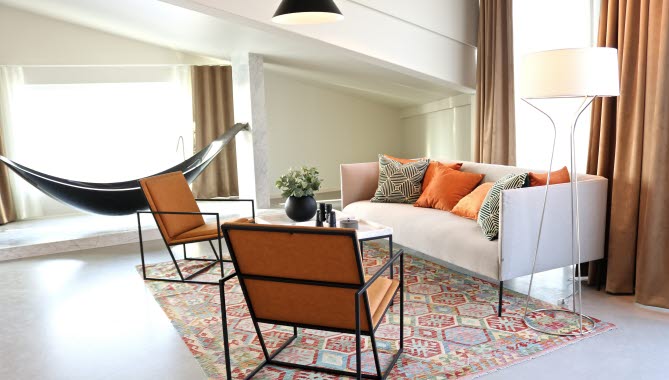 Photographer: Marstrands Havshotell
Marstrands Havshotell is on the island called Koön, next to the ferry station for Marstrandsön. Gothenburg is only an hour's drive away and the bus stop is a few steps from the entrance.
The new Marstrands Havshotell was designed by Gert Wingårdh, inspired by the sea and fresh winds of Bohuslän. It has 144 Scandinavian-style rooms, 18 bright rooms for events and meetings, a spa and a sports club.
Marstrands Havshotell is a dog-friendly accommodation - see the website for more info.
Great food inspired by the sea
Seafood from Bohuslän is the keynote in the dishes served in Otto's Vardagsrum & Kök. The restaurant is certified by A Taste of West Sweden, which ensures that guests enjoy sustainable and genuine West Sweden products and food made with local, seasonal produce. All year round, holidaymakers and conference guests love the view of the harbour and Marstrandsön from the veranda.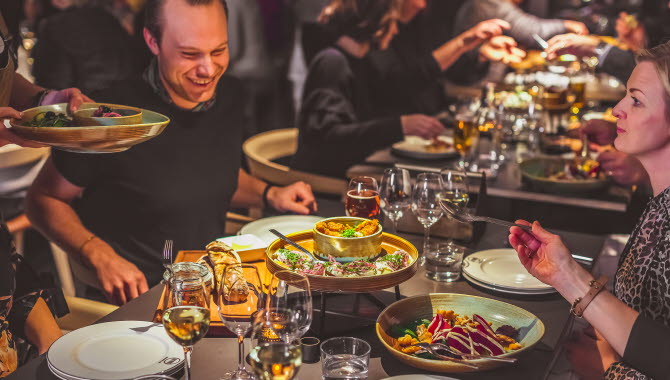 Photographer: Amplifyphoto/ Markus Holm
Seaside meetings and relaxing spa rituals
There are three modern, well-equipped event rooms and a number of conference packages to meet all the requirements for a successful business meeting. The spa facilities offer pools, yoga, steam baths, saltwater rooms, outdoor hot tubs and a floating sauna.
Have an active stay in Marstrand!
There are many options for those looking for activities during their stay. Go island-hopping and discover the Carlsten Fortress and the beautiful scenery on Marstrand. Have the best of both worlds – combine a relaxing stay and spa with an unforgettable seafood safari or some rounds of golf.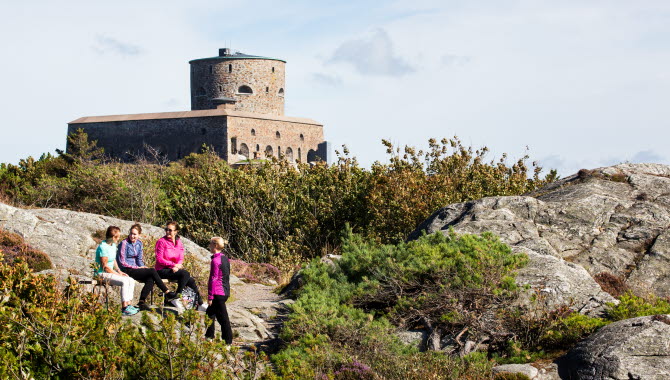 Photographer: Roger Borgelid