Åsundsholm Golf & Country Club

Vegby
Stay overnight and eat in Birgit Th. Sparre's home
Come in and spend the night at Birgit Th. Sparre's house, beautifully situated on the eastern bank of Åsunden lake in West Sweden. This is where she wrote most of her books in the series called "Estates around the Lake," in which Åsundsholm and her childhood home, Sjöred, were described. Today the manor house is part of a complex that provides golf, conference facilities, accommodation and a restaurant.
Historic area with beautiful landscapes
The area surrounding Åsunden is a district with many cultural traditions - a beautiful landscape with groves and open fields. Take the opportunity of getting to know this cultural environment with all its little gems. Whether your interests lie with golf, a conference, accommodation or a good dinner, you won't be disappointed.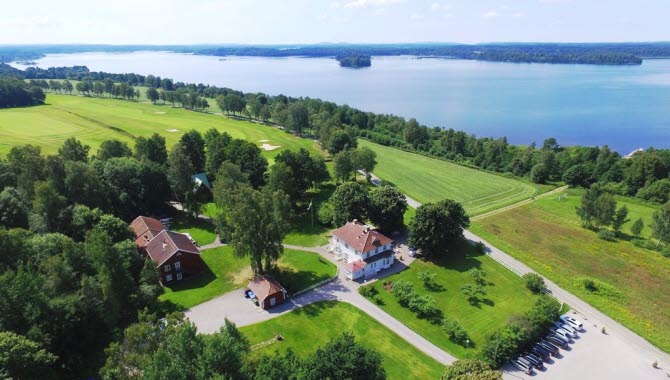 Photographer: Martin Gunnardo
Tasty home-cooking
The restaurant offers you tasty dishes composed with fresh ingredients of the highest quality, often grown locally. Enjoy traditional Swedish food or menus with many courses.