Almnäs Bruk

Hjo
Cheese production, from farm to table
Almnäs Bruk lies just south of Hjo, where Västergötland meets lake Vättern. Well-matured, organic cheeses, including the popular Wrångebäck cheese, have been produced here since the 1830s. Feel welcome to drop in at the farm shop and enjoy some really tasty cheeses in a rural environment.
Sweden's oldest registered cheese name
Almnäs Bruk is beautifully situated on the shore of lake Vättern. The farm dates back to medieval times, though it wasn't until the 1830s that the cheesery started production. The vision at Almnäs Bruk is to produce some of the world's most appreciated cheeses. Among the range of varieties is Wrångebäck, Sweden's oldest registered cheese name. As well as being on sale at the local farm shop, the cheeses are also sold directly to restaurants and cheese shops here in Sweden and abroad. Find a retailer here.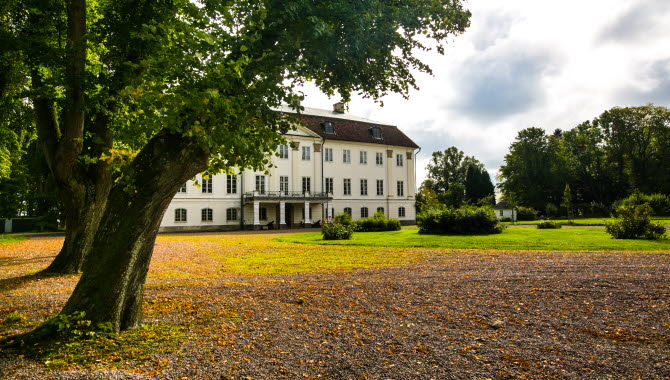 Photographer: Madeleine Landley
Buy a piece of Almnäs
Almnäs Bruk is part of "A Taste of West Sweden". This certification is reserved for restaurants, producers and farm shops which offer sustainable and genuine west Swedish products and fine dining, all based on local seasonal produce. The basis for cheese production at Almnäs is always the farm's organic milk that comes from its own grass-fed cows. In this way, every cheese tells the story of Almnäs Bruk's 800-year-old history, from hay-making and cattle-feeding through to the finished product.