The countryside around Skövde has many special places where you can take the whole family for a child-friendly adventure. Spend an exciting day walking, investigating, exploring and playing in Skövde's natural beauty.
Adventure on Billingen Mountain
The Billinge Troll Trail | Each morning before the sun comes up, the Billinge Troll walks along his own trail. This is a magical walk through the beautiful Rhododendron Valley, enchanted forests and hilly slopes. The walk is approximately 2.6 kilometres long, and ends at the Skogsmulle Kingdom.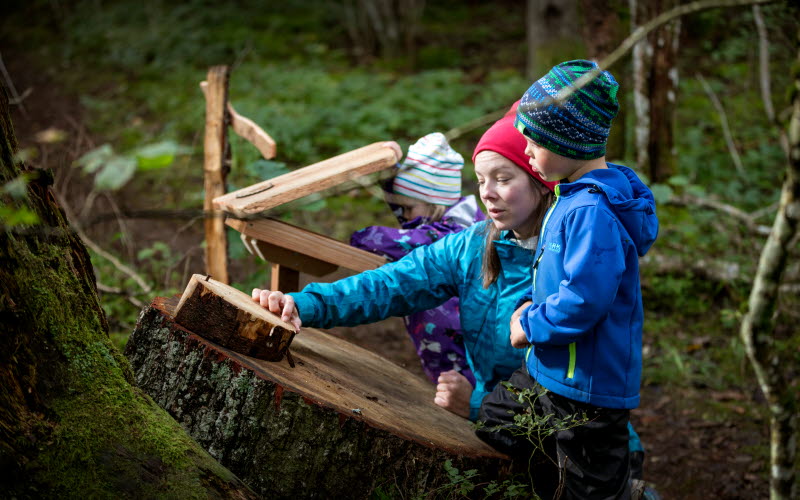 The Skogsmulle Kingdom | Visit Skogsmulle and his friends at the Skogsmulle Kingdom around Lake Åsbotorpsjön. Peek into the houses, explore the surroundings, and learn more about animals and nature. This is an exciting and accessible destination for all the family. Around the lake, you will find barbecue spots with wind breaks and several picnic tables. The houses are open every day between 08:00 and 20:00.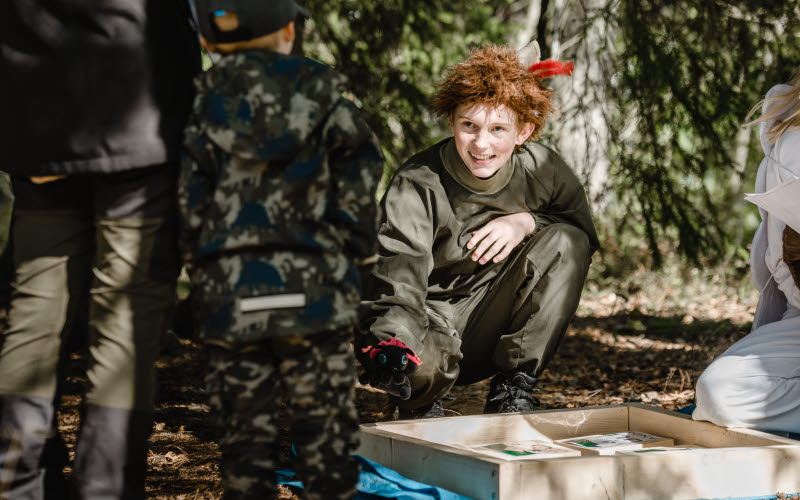 "Everyday adventures needn't be far away"
Fishing on Billingen | Billingen has two great fishing lakes: Hållsdammen and Simsjön. Fishing for perch, pike, char and roach is an exciting adventure for children. Who knows, maybe they'll even catch a giant pike! Remember to buy a fishing licence from the machine at the stadium.
Aktivitetsplats Äventyret | This is an exciting play area next to the car park at Billingen recreation area, just a few kilometres from the centre of Skövde. The play area takes the form of an exciting obstacle course, and is bound to be a big family hit!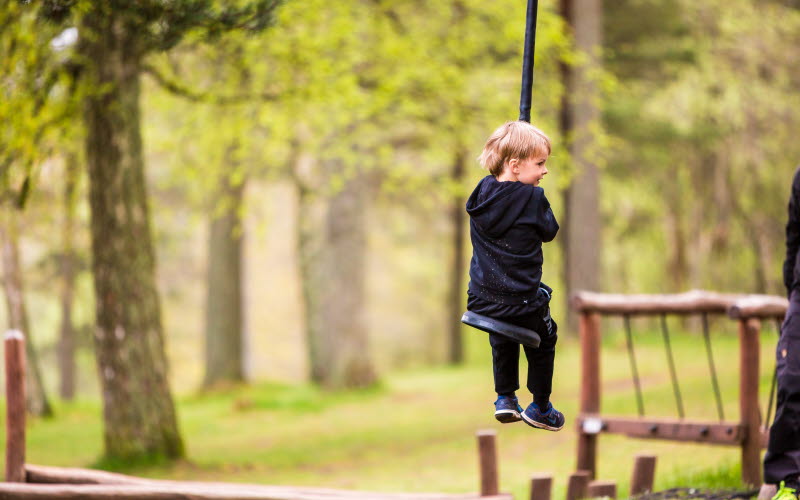 Billingen Bikepark | At Billingen, you can practise your skills at the brand new pump track course. All ages are welcome here, and as well as cycling on the pump track course you can also skateboard, scooter or rollerblade. The level of difficulty is adapted to suit children and novices, and is categorised as green and blue on the international scale. There are also several barbecue spots and wind breaks at Billingen recreation area.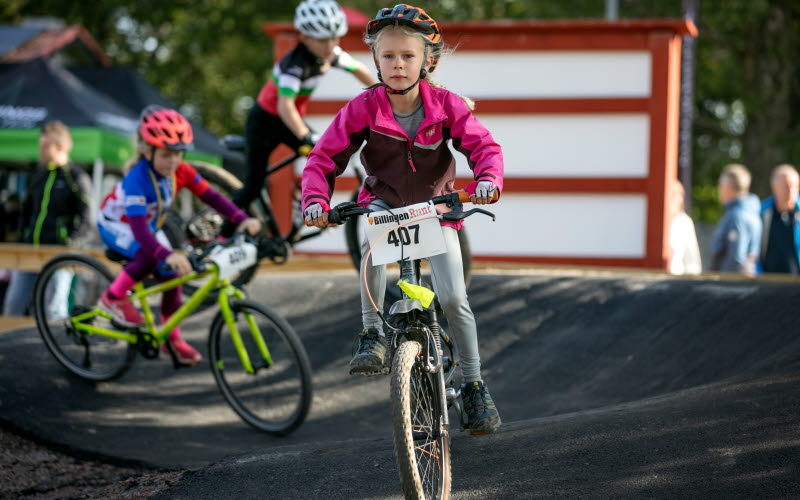 Skövde
Aspö Farm | Pigs, rabbits, chickens or ducks – which is your favourite? At Aspö Farm, young visitors can meet the animals and play on the obstacle course during the summer. Various exciting activities are organised during the season, such as lamb day and egg painting. While you're there, enjoy a coffee break at the farm café! (Aspö Farm is only open during the summer.)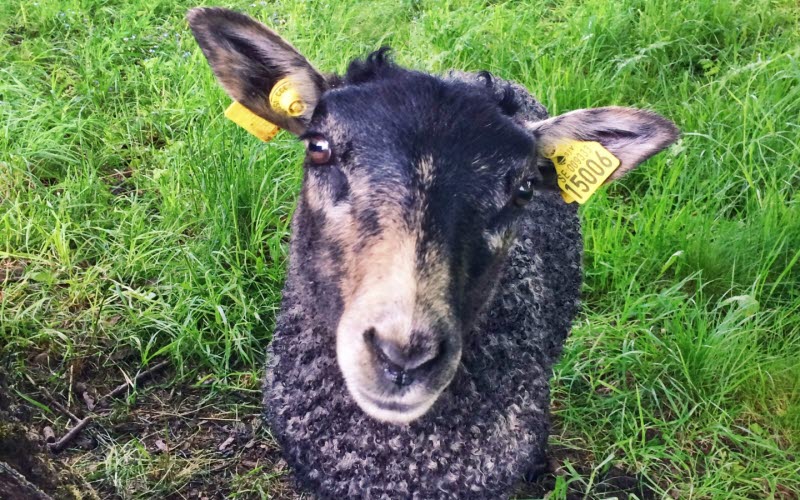 Boulogner Forest | Beautiful Boulogner Forest is just a stone's throw from the city centre. Wander among beech trees and lofty pines, and discover wonderful open spaces. This spacious park is full of life and movement. There is a play area for children and plenty of space to run around and play. In addition to a pleasant atmosphere and enjoyable walks, Boulogner Forest also has a bathing lake which attracts many swimmers in the summer.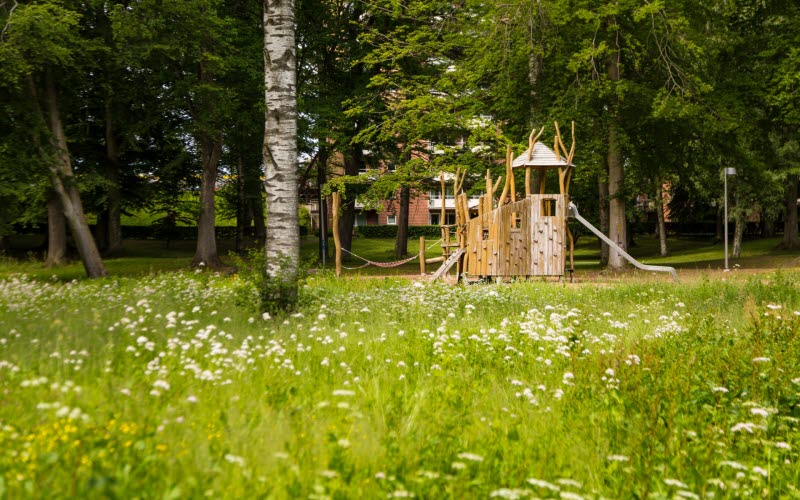 The forests of Skövde
Nature Reserve Garparör | A children's paradise. A walk through Garparör Nature Reserve is bound to be popular with children! Discover ideal picnic spots as you make your way along the trail that takes you around the reserve. The trail will lead you past pastures and meadows, as well as a shingle embankment dating back to when the inland ice melted. In the western section of the nature reserve, you will see gnarled, pollarded lime trees with their fascinating formations. Let your imagination run wild – what do you see among the tree trunks?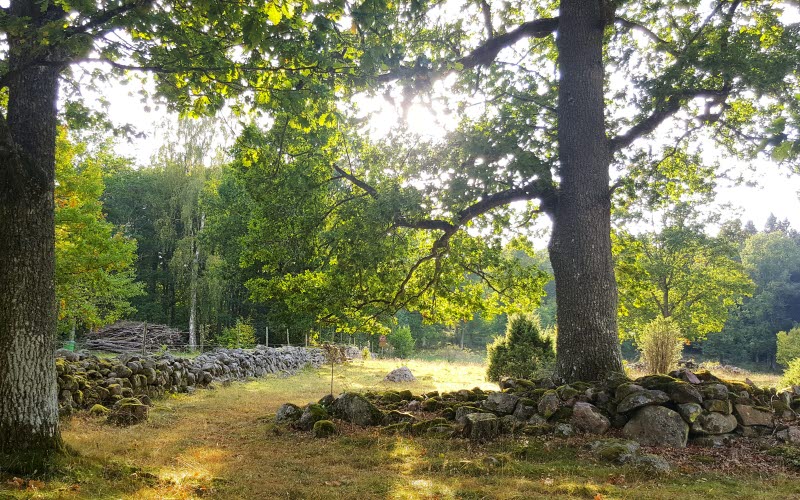 Rhododendron Valley | Wandering through this hidden gem is an enchanting experience. This garden is close to the city, and is home to many rhododendrons. Here, you can walk through an almost jungle-like landscape below the edge of Billingen. A real adventure for all the family!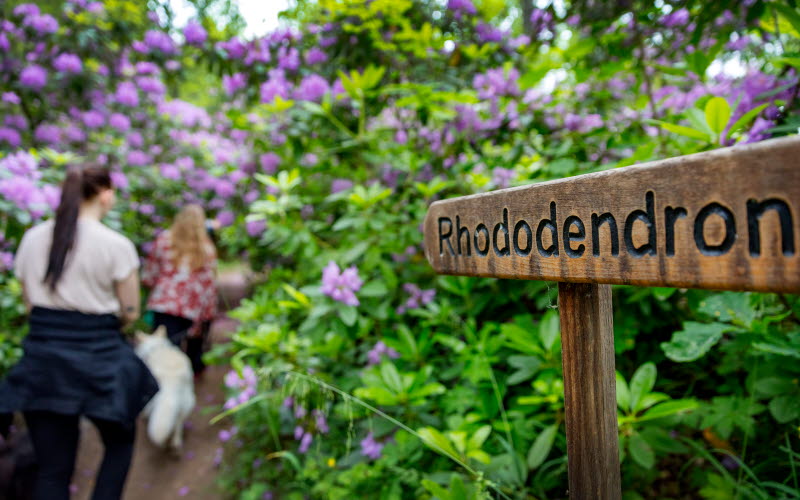 Ryd Meadows | As you would expect, Ryd Meadows are beautiful meadows to stroll around, following the marked trails or making your own way. Here, you can walk among cowslips, almond blossom and cherry trees in blossom during the spring, and the nature reserve also has several ancient remains to see. Ryd Meadows is located immediately west of Skaraborg Hospital.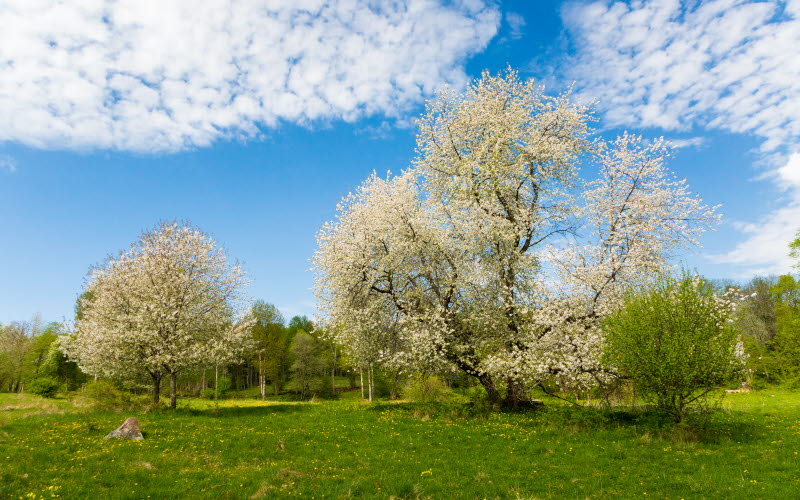 Become a birdwatcher | Make your way to the visitors' centre at Lake Hornborgasjön near Skövde, borrow some binoculars and a list of birds, and become an expert birdwatcher! You can look for exciting bird species through the large windows from inside the visitors' centre, or head out into the surrounding area and tick off the birds you see on your list. Open from April to October.