Lagunen Camping & Stugor

Strömstad
Stay close to nature and enjoy both the city and the countryside around the year
You'll have an unforgettable stay here, in a fantastic location close to both the countryside and the charming city centre of Strömstad in West Sweden. At Lagunen Camping & Stugor you are surrounded by beautiful countryside and have a wide range of activities around the year. There is a shop and an ice-cream café in the campsite area. The Lagunen Kök & Bar is ready to serve you whenever you are hungry.
Always something to do
You can go on an archipelago adventure with good friends or chill and enjoy a peaceful, relaxing family holiday. There is always something to do at Lagunen and around Strömstad. Challenge family or friends to a game of adventure golf, beach soccer or beach volleyball, Discover the countryside and culture. Go shopping. Or go further afield on a fishing trip, a seal safari, lobster fishing, island hopping, swimming or just rent a pedal boat and take life easy.
Cottage, tent, caravan or camper?
You're welcome all year round at Lagunen. Stay in a cottage, tent, hostel or caravan - you decide. Lagunen is famous for its beautiful seaside location. The campsite melts into the surroundings and becomes part of the Bohuslän countryside. It has two sandy beaches, a boat pier, a boathouse and some awesome rocks.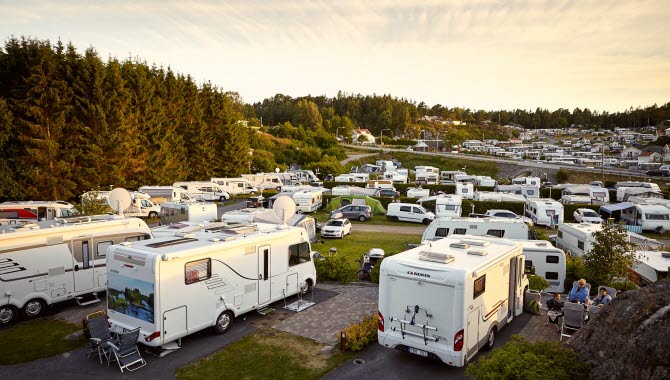 InfoPoint
Would you like more ideas about what you can find nearby? Lagunen is a certified InfoPoint where you can pick up brochures and maps and knowledgeable staff can help with your questions about the area.