Stampens Kvarn

Hjo
Historic 17th-century mill with restaurant, cottages and motorhome area
Stampens Kvarn, just west of Hjo, welcomes you to a charming place that dates back to the 17th century. You can spend the night here in a cottage or in your own motorhome on one of the overnight places at Stampen.
Stay in a cottage or in your own caravan - arrange your party in Logen
Stampens Kvarn has three cottages for rent, with four beds in every cabin. You share shower and toilet with others. The cabins cost SEK 495/per night no matter how many you are. You can also park your motorhome in the designated area, which is a stone's throw from the restaurant. The area has 24 places with electricity, a large number without electricity and a service building with handicap adapted showers and toilets. Why not combine your visit with a walk through the Nature Reserve Hjoåns Dalgång. Start in Hjo Harbour and follow the signs "Naturstig" the 2 kilometre hike through the valley. Find out more here >>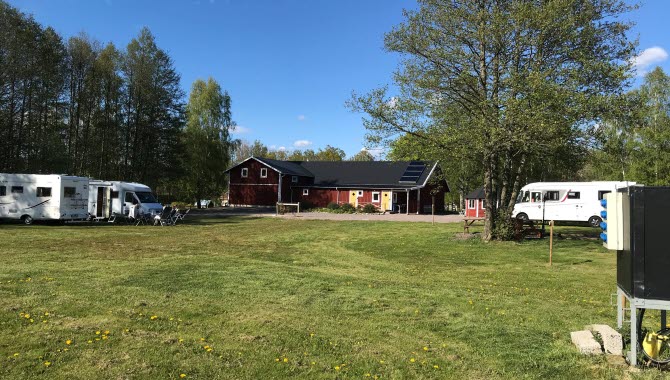 Photographer: Stampens Kvarn
The rustic party room, Logen, is ideal for different party arrangements such as family get-togethers and parties for friends, weddings and musical events. There is space for about 100 people seated, a large terrace and a licenced bar. Open from May to September, and there is a traditional Oktoberfest held every year.
Historic mill environment with modern restaurant kitchen
This unique, historic 17th-century mill is beautifully situated by the Hjoåns Dalgång nature reserve on road 195. Flour was milled here until the mid-1960s and the owners have kept all the old parts, including the mills and the thick timber walls. The interior of the mill has been carefully renovated. Sustainability is very much part of the philosophy, so the electricity for can actually is generated by water from the river Hjo, which passes through the mill turbines.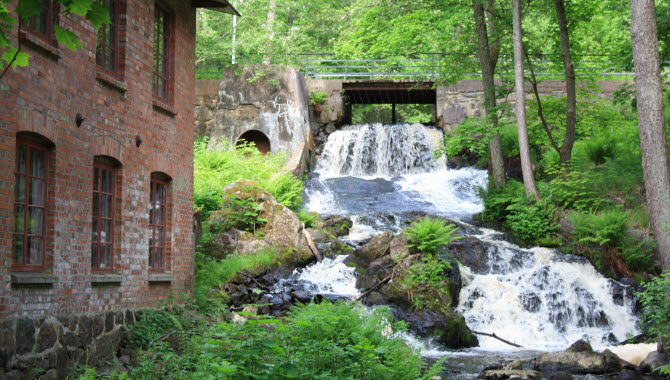 Photographer: Hjo Turistbyrå