Trail Weekend

Hjo/Skaraborg
Enjoy the countryside and be climate-smart - for everyday fitness levels
The Trailhelg company aims to introduce everyday joggers and cyclists to the joys of exercising in the beautiful countryside of western Sweden, either trail running, mountain biking or hiking - all climate-smart activities that leave no traces.
Hiking, running and cycling on your trail weekend
Experience the fantastic forests of western Swedish through running, hiking or mountain biking with other nature lovers. Walk along scenic paths, breathe in the fragrance of moss, lose yourself in magical ancient forests, listen to rippling streams and take in breathtaking views. Bring a group of friends or book a creative, climate-smart trail conference session that you'll celebrate long after you've left the forest.
Fill your body and soul with natural energy
The founders of Trailhelg, Anna Young and Malin Ahlner, are passionate about discovering nature in your company, so ditch your watch for once and let your senses absorb the forest and countryside.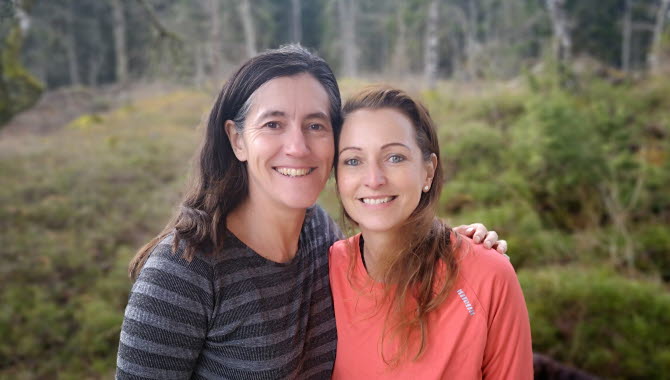 "Allow yourself a weekend away and fill up on pure natural happiness. We all deserve that."
Their philosophy is to leave no traces and to allow yourself to take in new experiences, views and adventures. Clear your mind of other distractions and fill your body with green energy. Add good, locally produced food and pleasant conversation to the equation and it can't fail to be a great success!
Active outdoor weekends to suit everyone
The level of effort needed is adapted to everyday walkers, joggers or cyclists so that you are able to enjoy different activities in the most varied settings near Skaraborg. Choose hiking or running for two or three days with coffee breaks and cakes, nutritious food and accommodation - all included! Read the program HERE!