At Käringön and Gullholmen there are nice cafes and restaurants on the salt-splashed rocks and in the harbor. Just to pick and choose and if you want to be absolutely sure that your favorite place is open, it is good to call before. If you want something quick and easy, there are grocery stores on both islands.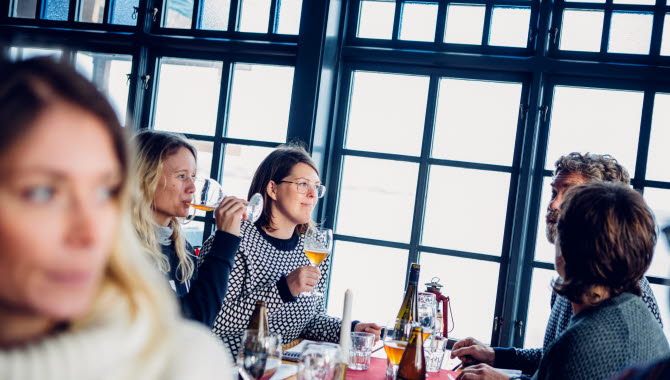 Photographer: Katja Ragnstam
Petersons Krog
A short walk from the harbor over the salt-splashed mountains takes you to Petersons tavern at Käringön. The menu is full of dishes with ingredients from the sea, but for those who want meat or vegetarian, there are also alternative dishes. The menu changes with the season. In the autumn, lobster party is offered and in December a sea-inspired Christmas dinner.
Skottarn
At Skottarn on Gullholmen you enjoy well-prepared food with good flavors. The ingredients are seasonal and most often from the sea. There is an ambition to serve dishes that suit everyone, whether you prefer meat, fish or vegetarian.
Hotell Käringön
Bryggan is Hotell Käringön's restaurant and just as it sounds it is right on the water. The hotel is located at the harbor entrance and from the restaurant you can see the boats come and go. Here you can enjoy a piece of food or something good to drink in the evening sun on the lovely outdoor terrace.
Creperiet
When you walk past Lotshotellet in Käringön, it is not to be missed that in the same building there is a Creperie. The smell of delicious crepes and gallets with different fillings spread long way. The food will be served with champagne, French, directly imported quality cider or maybe a glass of wine. The hotels own beer is an appreciated classic.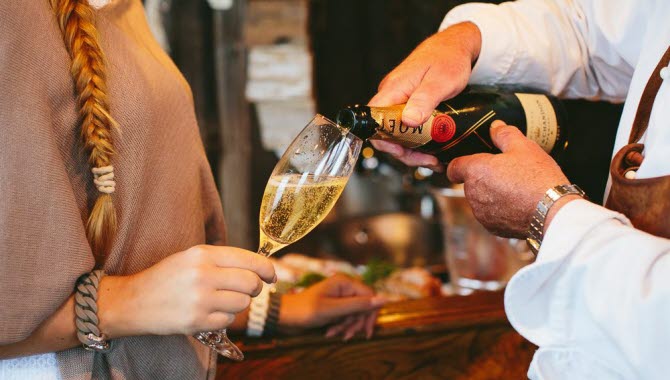 Karingo
Karingo is a unique oyster bar on Käringön in the outermost band. With champagne in hand and view of Måseskär's lighthouse, baths are offered in tubs with heated sea water, presentation of oyster cultivation and oyster testing.
Simson's restaurant
At Simson's restaurant in the old vicarage at Käringön, the food is at the center. Carl Bodin Svensk is passionate about serving well-prepared food based on Swedish organic ingredients in season and offering flavor combinations that will make you come back. The pastor's history creates a mysterious atmosphere and the garden's outdoor seating feels like a moment from childhood.
Simons café
The first thing you encounter when you step off the Käringöfärjan is the Simsons Cafe. This bistro-oasis and obvious waterhole offers everything from cold beer and summer selection rosé to coffee, pastries and luxury pizzas based on today's choice of delicacy chark & ​​cheese.
Gullholmsbaden
At Gullholmsbaden there is a year-round open-restaurant and pub with good and well-cooked food. Take the opportunity to combine with a moment in the sauna!
Bengtsson's sausage
1000 seagulls can't be wrong - here you find Käringön's best sausage!
Skafferiet
Skafferiet is a coffee shop that also offers homemade cakes.
Handlarn at Käringön
The grocery store at Käringön is open all days all year round. Here you will find most things you need for your stay on the island. The store is also a delivery point for Systembolaget, and an agent for both the Pharmacy and Posten.