Kosterhavet National park

Strömstad/Tanum
Sweden's only national marine park
Kosterhavet is the only national marine park in Sweden and has around 12,000 animal and plant species, half of which lives under water, and half above. Discover Sweden's only coral reefs and marine animals that are not found anywhere else in Swedish waters.
Unique marine and archipelago environment
The Kosterhavet National Park covers 400 square kilometres and has a unique marine and archipelago environment. There is an awful lot to see and discover, both on land and at sea. Its size and unique opportunities make the national park, and the nature reserves close by, ideal for those who enjoy being outdoors, kayaking, hiking, snorkelling, bird watching and fishing.
Kosterhavet stretches from Strömstad in the north to Grebbestad in the south and offers unforgettable experiences. Discover on your own or take a guided tour both at sea and on land.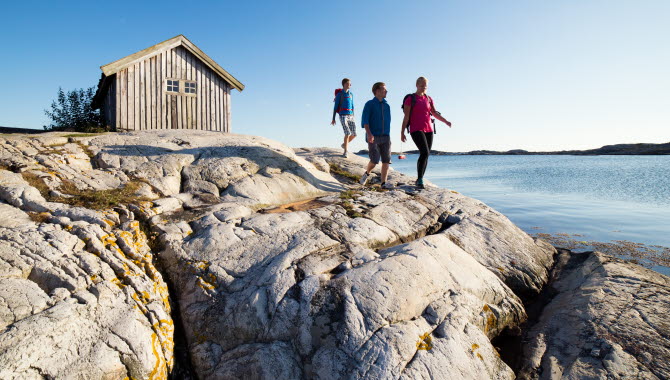 Photographer: Roger Borgelid
Entrances to the national park
Kosterhavet national park has five entrances, aimed at informing and inspiring visitors so you get more out of your visit. The main entrance is naturum Kosterhavet. Hiking maps are available here, or you can explore the interactive exhibition with films, photos and objects and book a guided tour. There is also a patting aquarium where you can actually touch some of the Kosterhavet animals.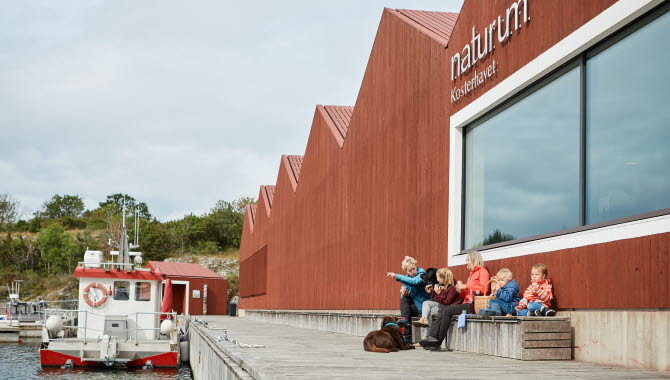 Photographer: Jonas Ingman