Bryggan Café Bistro & Bar

Ulricehamn
Eat, drink and be merry by Åsunden.
Bryggan Café Bistro & Bar has good food and drinks waiting for you, all to be enjoyed with the view across Åsunden. If it's relaxation you're looking for, book the baths and wellbeing facility at Bryggan. Adventurers can also rent boats, kayaks and canoes for fun on the waters of Åsunden, or bicycles and inline skates for a tour on terra firma.
Something for all tastes
There is something for all tastes at Bryggan Café Bistro & Bar in Ulricehamn, West Sweden, and all dishes have a salad buffet included, with home-made bread and a drink followed by a coffee and cakes. The café offers you large shrimp sandwiches, delicious ice creams, cakes, good brewed coffee or a well-crafted cappuccino. During the summer you can buy a picnic basket to enjoy on your trips in the countryside.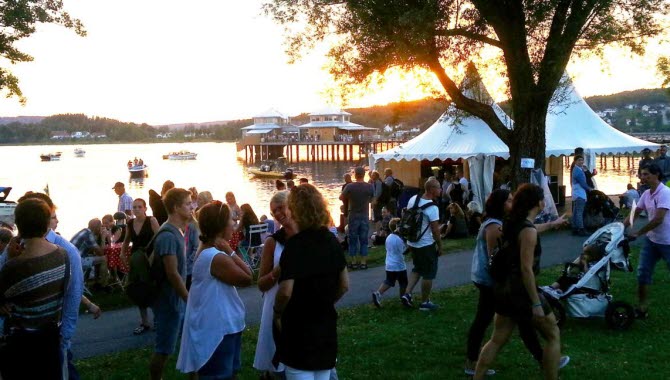 Relax in hot tubs or sauna
The baths and wellbeing facility at Bryggan is really something special, being right next to the restaurant on a pier in the Åsunden lake. Relax in water at 38 degrees all year round, or feel the heat of the wonderful sauna. The cool waters of the lake provide a bracing dip between the sauna and the pool.
Staff activity, stag party or girls' night out?
Bryggan and its cooperating partners can arrange exciting team exercises and activities for your company. You can try sailing speedcats - fast inflatable catamarans for two people - or outwitting your opponents in a Battle for the Treasure. At Bryggan you can also rent a bike and discover the beautiful landscape around Ulricehamn.