Påarps Gård

Håcksvik
Accommodation with exciting outdoor activities
You'll find Påarps Gård in the middle of the forest, which is the perfect place for nature lovers and keen fishers. Join a guided fishing trip, go out on the lake in a canoe or challenge your friends and family in fotball golf.
Cottages & camping
At Påarps Gård there are several cottages for rent and simple camping in a very scenic environment. Here you live in peace and quiet in the middle of nature.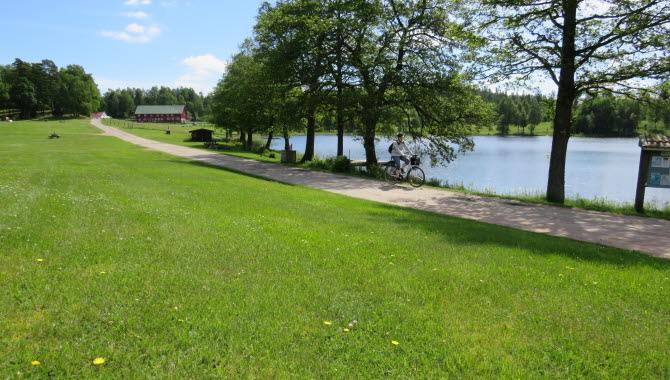 Photographer: Cykla och vandra i Sjuhärad
Exciting activities
There is a wide range of activities at Påarps Gård to try out with friends. Examples are football golf or a calm canoe trip. If you prefer to take things easy, have a dip, take a rowing boat onto the lake or go for a quiet walk in the lovely countryside.