Quiet Fegen- a nature experience, 99 minutes from Gothenburg
Experience total silence and untouched wilderness, just 99 minutes from Gothenburg! Fegen offers nature experiences, whether for families with children, adventurers or bon vivants!
The Fegen nature reserve consists of the Fegen lake and the surrounding nature. Fegen is one of the lakes most worthy of protection in southern Sweden and borders on Västra Götaland, Småland and Halland.
The area is popular for canoeing, and there are rest areas where you can spend the night. Each resting place has a barbecue area with firewood and compost toilets. Some have wind shelters. To use the resting places, get an overnight voucher at the canoe rental in the region.
Photographer: Cykla och vandra i Sjuhärad
The region's accommodation providers, Påarps Gårdshotell, Kalvs school house youth hostel, Kalv family campsite and Joarsbro cottages, will help you book your adventure. In the village of Kalv you will find a grocery store and a petrol station.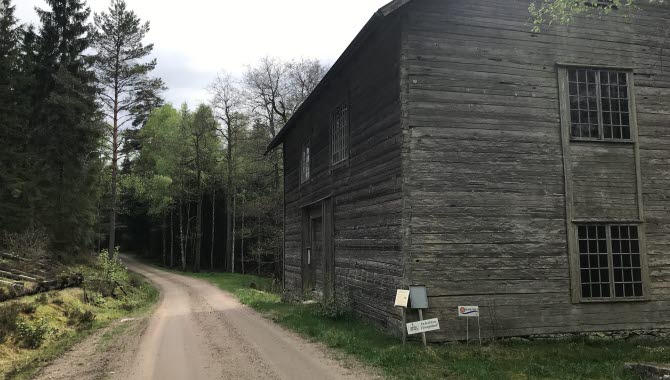 Photographer: Emelie Romland
In addition to paddle adventures and great fishing waters, there are several popular hiking and cycling trails. In 2019 a new website for the region Sweeping will go online with all the information, see www.visitfegen.se
FEGEN TOP 3
For families with children
Rainbow fishing at the lake of the Påarp estate.
The annual midsummer celebration at Kalvs family camping
Canoe trip to Lommaholmen rest area with swimming possibility
Adventure seekers
House boat experience on lake Kalv, family camping Kalv
Fishing experience with guide at Påarps Gård - Fegens Fishing Package
Rent a canoe and spend the night in Backa in a wind shelter.
Explore and relax
Rent a bike at Påarps Gård and discover the region with audio guides
Enjoy the silence and get some rest at Kummeludden
Hike along the Kindaholm pilgrim path and spend the night in one of the local lodgings.