STF Kind Hiking trails

Svenljunga
Walking / exercise trail in Svenljunga
The Swedish Tourist Association's popular hiking and exercise trail starts from the leisure facility, Moga Fritid.
Central hiking trails
Several exercise tracks and also two slightly longer trails constructed by STF Kind (the Swedish Tourist Association) have their starting point at Moga Fritid. These hiking trails also suitable for those wishing to exercise for longer.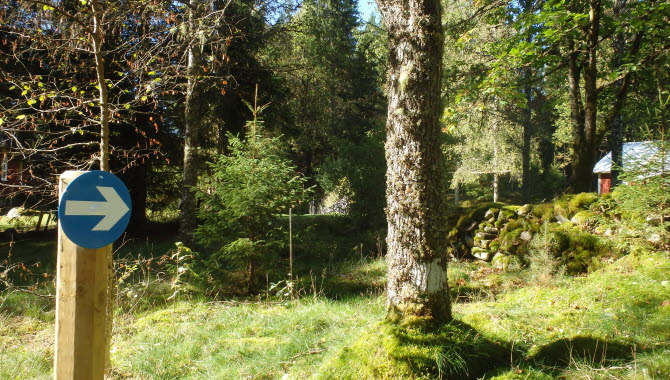 Photographer: Svenljunga kommun
Fact about the trail
Length:
There are two different stretches:
Texas, 8km (blue)
Spången 5 km (yellow).
Marking:
Blue and yellow markings on pole
Start and end:
The trails are circular loops which start from the leisure facility Moga Fritid
How to get here:
Take Route 156 towards Tranemo and turn right towards Moga Fritid. A map is available on the board by the entrance to the leisure facility.