Prince Eugene was right when he over 150 years ago gave Dalsland the name: a miniature Sweden. Deep forests, mountains, fertile plains, white beaches, the Dalsland Canal with its picturesque lock environments, vast bogs, lakes and lake Vänern with its coast and archipelago... all this is Dalsland! Here we give you tips about ten main attractions/sights we think you should not miss when you are here! In no particular order...
The Dalsland Canal
A tour on the Dalsland Canal takes you to the heart of the most lake-rich landscape in Sweden. The canal has over the years transformed from a transport route to a much visited tourist attraction. There is something magical about the Dalsland canal and it is not only the surrounding stunningly beautiful nature that will enthrall you. The most astonishing thing is that although it takes you between Vänern and the mysterious Lake Stora Lee in northern Dalsland the canal itself is only a few kilometers long. The secret lies in Dalsland's unusual topography. The last ice age created many long deep rift lakes and made Dalsland Sweden's most lake-rich landscape. Making good use of these, only 12 km of the 250 km stretch of the canal system had to be dug or dynamited to link up these deep, clear lakes to a single waterway.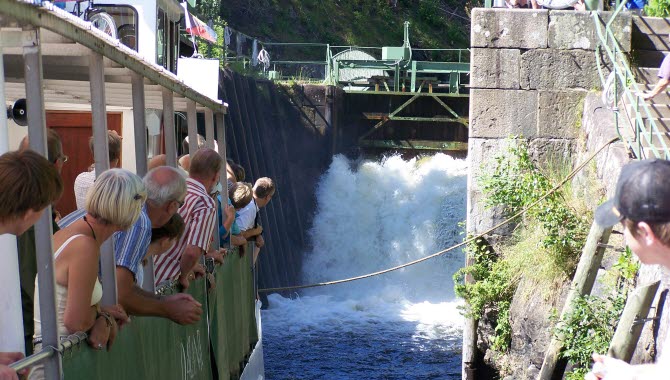 Photographer: Lena Lindberg Wong, Dalslands Turist AB
Dalslands Aktiviteter (Dalsland Activities)
Dalsland Activities - one of Northern Europe's largest in terms of team building mixed with peak experiences. It offers a range of exciting and fun activities in the forest, at the lake, at low and high altitudes often accompanied by animals. The goal is to offer activities for all ages in the same place regardless of weather and season.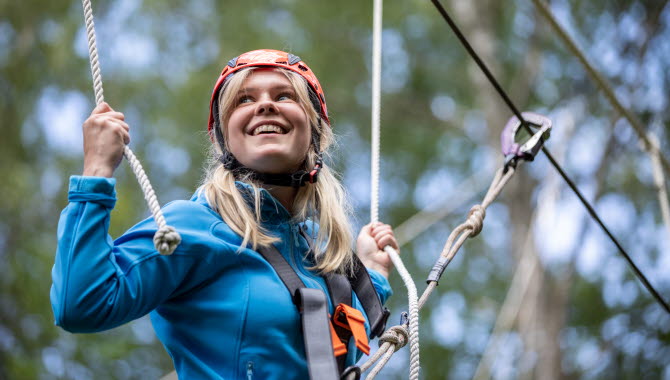 Photographer: Marie Leander
Not Quite
20 km from Åmål, surrounded by forests and lakes, lies the old industrial district Fengersfors. The factory's proud industrial area from the beginning of the 1900's today houses a large amount of activities, such as artists and the arts and crafts cooperative Not Quite. Smiths, carpenters, photographers, potters, textile artists, painters and other enthusiasts, together have created a vibrant environment with shops, café/bistro, boutiques, galleries and exhibition halls. One finds a bubbling creativity here but also a peace and quiet in a special atmosphere that has made Not Quite a highly popular excursion. A nice visit could start at the Bistro with a cup of coffee and one of their renowned cheese sandwiches. Weather permitting guests can enjoy refreshments under a tree in the park. After refreshments, count on an enjoyable sightseeing tour in the beautiful buildings which house everything from historical industrial environment to art exhibitions.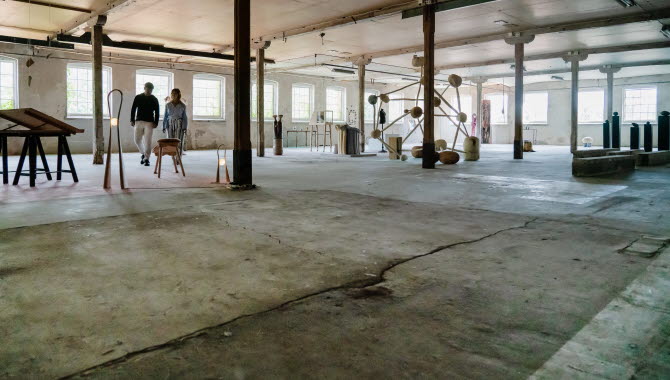 Baldersnäs Manor
Baldersnäs manor is a cultural and historical treasure dating from the 18th century but also a modern hotel with a restaurant of high class, surrounded by a lovely park and Lake Laxsjön's sparkling water. It was the iron industry in Dalsland that formed the economical foundation for Baldersnäs, which was built out to a country estate at the end of the 18th century by industrialist Carl Fredrik Uggla. The present main building was designed in 1910 by the owner Rudolf Lilljeqvist, an engineer, who was a business associate to Alfred Nobel.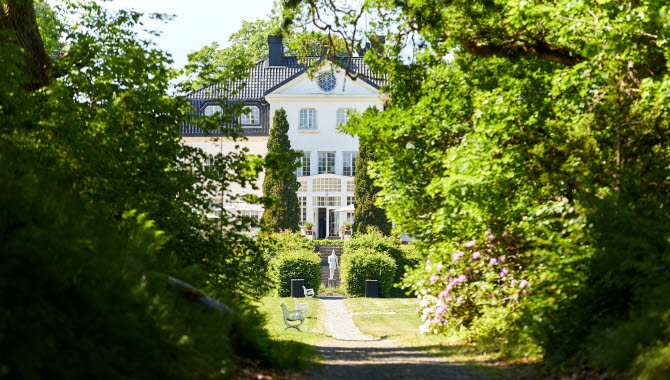 Photographer: Jonas Ingman
Halmens Hus (House of Straw)
Halmens Hus, the house of Straw, is a museum and a handicraft shop in Bengtsfors. The museum is located on the top of a mountain with a fantastic view. This is where you can see the permanent exhibition on the history of straw and how it has been used by different cultures and why straw has been so important for Dalsland. In the late 1800's more than 100 000 straw hats a year were exported throughout Europe and the USA. The hats produced in the areas around Bengtsfors supported many families. Even today we have skilled craftsmen in our region. Every year the museum celebrates Halmens dag, Straw Day, on the first Sunday in August. On this day our craftsmen demonstrate working with straw.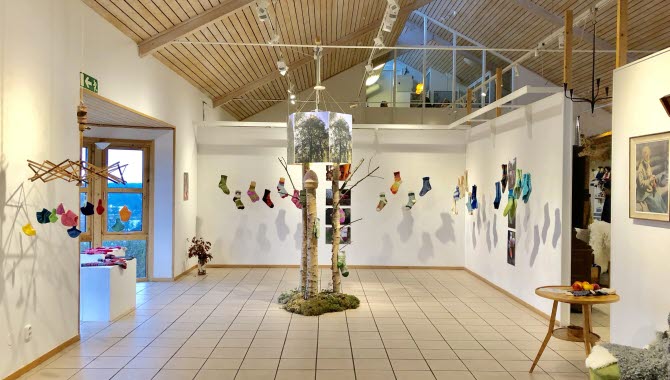 Photographer: Christiane Dietz
Håverud
In Håverud there are many things to do and see and is a must for every Dalsland visitor... Here is a tourist office, a glass blower, restaurant and smokery, canal boats, shops, cafe, canoe rentals and more. In Håverud you will also find Dalsland's big attraction the Aqueduct. It was an ingenious solution to a major problem. It did not seem possible to build the canal and the locks here because of the soft rock and the deep canyon like valley where the river rushed. The person responsible for the project, Nils Ericson, advocated an aqueduct would be built over the most difficult part and the top of the canal would be put on a shelf on the rocks. This was done, and now also railway and road bridge are at the same place!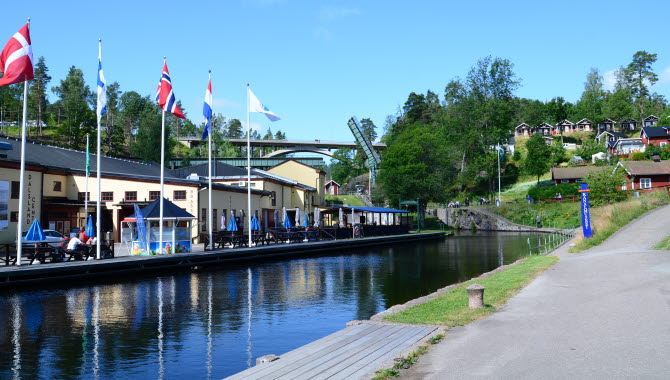 Fishing
Many come to Dalsland for our great fishing. One can fish on their own in any of the thousands of lakes that are here, or contact any one of the talented guides we have: Dalsland Fishing and Sportfishing Dalsland. Then you can get tips on where the pikes are hiding or where the toughest salmons are!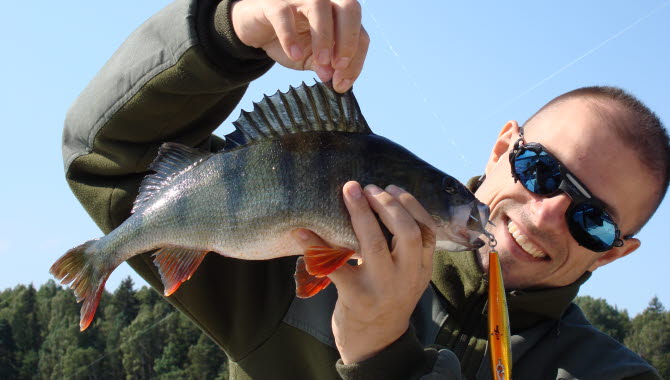 Dalslands Moose Ranch
In the 10 hectares large enclosure are now 8 tame moose in natural forest areas that offer plenty of cover, food and water. Here the moose live as if they were in the wild and they can withdraw and roam freely. However several times a day they curiously come to the feeding station at the park's entrance because it's feeding time. It is just then that you as a visitor have the chance to get really, really close to these mighty animals. Meet the bull Älgert and his family and hear Thomas and Conny share their elk adventures….and there is lots to tell about these animals – that we can promise you! Did you know that the moose is the world's biggest deer? That the moose can run up to 60km an hour and that they have an extremely well developed sense of hearing and smell? Visit Dalslands Moose Ranch and get acquainted with the king of the forest. There is also a small café and a shop with a large collection of moose souvenirs.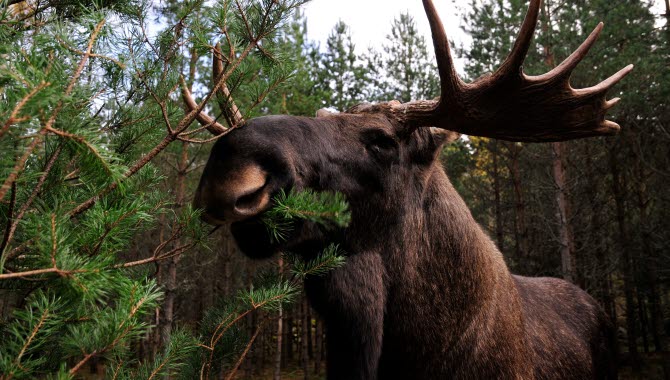 Photographer: Gaby Karlsson Hain
Silverlake Camp & Canoe
Christer Emanuelsson at Silverlake has worked with canoe tourism since the 70's. His well-renowned family business has currently two branches: Silverlake Camp in Kråkviken, 15 kilometers north of Bengtsfors and canoe rental centrally situated at the lock in Bengtsfors. It is possible to rent canoes, kayaks, bicycles and accommodation is available at both branches. Silverlake also offers different types of package holidays and arranges summer camps.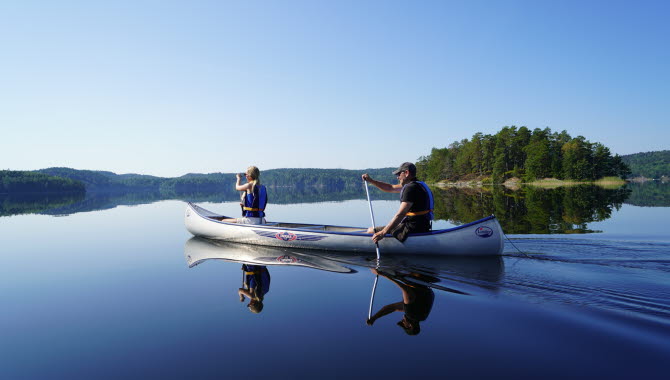 Photographer: Christiane Dietz
DVVJ - the scenic railway
Pedaling a rail trolley is exciting and easy at the same time. Steel wheels roll pretty well along the steel track and there is no chance of going astray either.... just follow the track. Here you can pause anywhere and enjoy what the landscape has to offer. The stretch between Bengtsfors and Årjäng is 50 kilometers, not quite flat but no direct tough climbs. Trolleys can be hired at DVVJ's railway station in Bengtsfors. The tour of the border area between Dalsland and Värmland is varied and beautiful – not for nothing it's called "The Beautiful Scenic Railway". You pass forests, open countryside and several nice lakes on your tour so, if the weather permits, it is a good idea to bring along your swim-suit.