Gullmarsstrand Hotell & Konferens

Fiskebäckskil
La dolce vita in a hotel by the sea
Live life on the edge - stay as close to the sea as you can get on a long pier with magnificent views of the islands and coves in Gullmarsfjorden. Whenever you feel like it, there is a huge range of experiences and adventures waiting for you, from conferences with activities to a romantic weekend for pure relaxation and enjoyment. If adventure at sea is your cup of tea then seal, crayfish or lobster safaris are all available.
Not only a room with a view
At Gullmarsstrand you won't only sleep well with sea views, but you can also discover the wonderful archipelago close by. Jump into a kayak and glide out over the water, climb a vertical wall using nothing but muscle-power or play a round of golf. There are so many opportunities for getting the most out of your stay at Gullmarsstrand.
The facility is a dog-friendly accommodation - see the website for more info.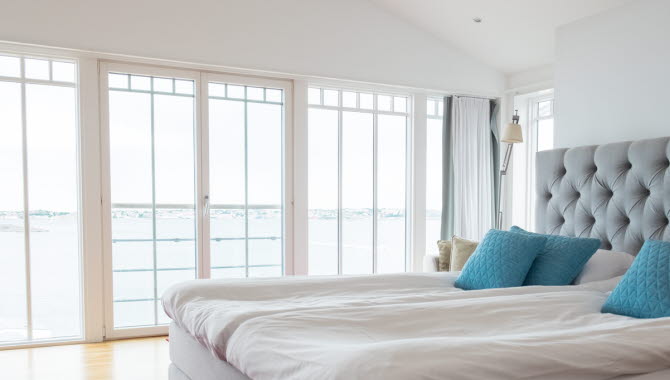 Awaken your senses with baths and saunas
Fiskebäckskil is one of the classic seaside resorts on the west coast of Sweden. Leave all your stress behind - rest and relax. Gullmarsstrand has two relaxation areas, called Sinnenas Havsbad and Sinnenas Relax. The first one includes two sauna rooms; a cooler one with aroma fragrances for calming yourself and winding down, and a really hot one to boost your blood circulation. In the second one you can enjoy an indoor pool and sauna, with only a glass wall separating you from the sea. You can also take a dip in the outdoor hot pool if you'd rather soak in warm, relaxing waters.
With the sea at the centre
Seafood is the centrepiece for seasonal menus created in our kitchen. Relax and enjoy mouth-watering dishes while gazing out over the sea. The restaurant is certified by KRAV (an organic certification) and is also certified by A Taste of West Sweden. This certification is reserved for restaurants, producers and farm shops which offer sustainable and genuine west Swedish products and fine dining, all based on local seasonal produce.
Seaside meetings with extra everything
Gullmarsstrand offers a conference package that includes seaside accommodation, good food, activities at sea such as sightseeing in a RIB boat, seafood and seal safaris, and activities ashore like cycling, archery and soaking in a spa.
InfoPoint
Would you like more ideas about what you can find nearby? This hotel is a certified InfoPoint where you can pick up brochures and maps and knowledgeable staff can help with your questions about the area.