Lysekils Marina

Bastevik/Lysekil
Guest harbour with places for motorhomes among the Bohus granite
Lysekils Marina has a wonderful location and is equally accessible from the sea by boat or from the mainland by car. The marina has full services with moorings, a guest harbour, places for motorhomes and a popular restaurant.
Family-friendly full-service marina
Lysekils Marina is right next to the inlet of Brofjorden in Bastevik, surrounded by smooth granite rocks and open views. It is a newly opened marina with full services, offering mooring places for boats as well as places for motorhomes. Whether you arrive in Bastevik by the sea or by road, you are guaranteed a pleasant and relaxing stay. Swimming facilities here are first-class, there is a small playground and the countryside of Bohuslän offers many different activities.
Moor your boat at the guest pier or park your motorhome
The harbour at Lysekils Marina has 600 berths and you can easily book a place at the guest harbour on the website. Boats can moor broadside on pier J, and for longer boats up to 9 metres the derrick on pier A can be used.
There are also a large number of places for motorhomes and a good range of facilities, including a clean, accessible service building with showers, toilets, washing machines, changing tables, electricity, water, and so on.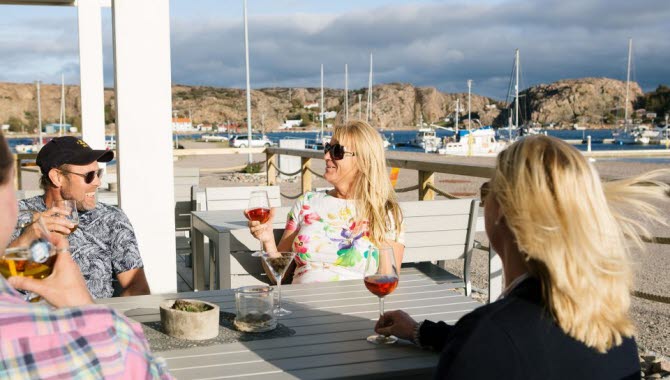 Photographer: Lysekils Marina
Locally produced food and coastal activities
Bastevik Bar and Café is a popular restaurant in the harbour that serves delicious food made from local produce and freshly gathered shellfish, as well as excellent drinks at the bar. There are often troubadours playing in the summer evenings, as well as exciting quizzes and tasty shrimps galore.
Lysekil offers many different coastal activities to choose from. Try out the local hiking, cycling, kayaking and climbing or go on a combined shellfish safari and archipelago tour. Other options that may suit you are golf, shopping or visit to Havets Hus.
Lysekil municipality also has several picturesque fishing villages, including Grundsund and Fiskebäckskil, where you can stroll along winding cobbled streets between fishing cottages and coastal villas, rose bushes and boathouses. Walk along beautiful smooth rocks, visit the Curmans villas and the neo-gothic granite church. The Backa rock carvings are truly marvellous - one of the largest areas of rock carvings in Bohuslän.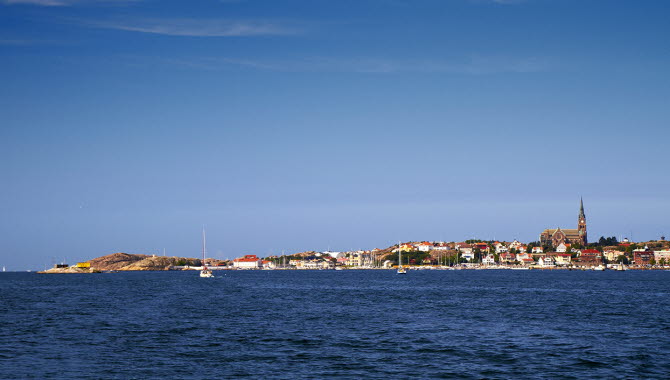 Photographer: Jonas Ingman - M2B AB
InfoPoint
Lysekil Marina is one of Lysekil's InfoPoints where staff will be happy to give you lots of tips on what to do and see.