Albert Kök Hotell & Konferens

Trollhättan
Award-winning cuisine by Göta Älv
Albert Kök Hotell & Konference is beautifully situated by the river Göta Älv in Trollhättan. Enjoy award-winning cuisine composed from local ingredients. First impressions are important: an open, modern kitchen next to beautiful old dining rooms and lounges. The restaurant has a well-deserved place among the top 15 in the White Guide for West Sweden. Later in the evening you can go back to the hotel itself and enjoy its comforts.
Expertly composed flavours
The Albert Kök Hotell & Konference prepares contemporary Swedish cuisine with exciting flavours and enticing preparation. The main source of inspiration is the purity and simplicity of the Nordic cuisine. The restaurant is a member of A Taste of West Sweden. This certification is reserved for restaurants, producers and farm shops which offer sustainable and genuine west Swedish products and fine dining, all based on local seasonal produce.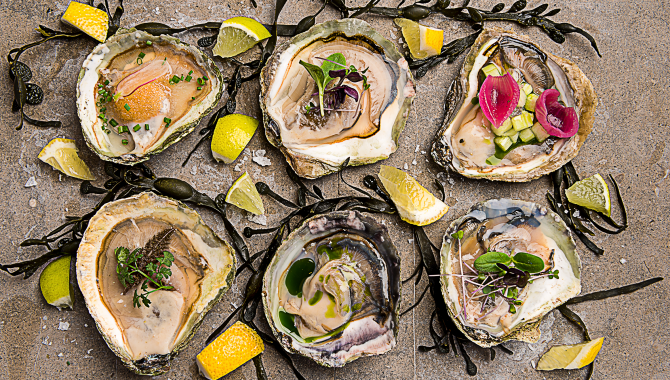 Photographer: Patrik Arneke
Sleep soundly overlooking the rapids
All the rooms in the hotel have a private balcony or terrace. Enjoy a delicious breakfast on the terrace in the summer, with views of the rapids and the whole river valley below. The hotel has an authentic and welcoming atmosphere, but it is also modern with the highest level of comfort and standards.
From meetings to tasting competitions
The Albert Kök Hotell & Konference ensures that its conference guests have an exceptional experience. Hold your meetings in the personal conference rooms and then challenge your colleagues to a tasting competition or best chef.