Enjoy a Fine Bed & Breakfast
Staying at smaller guesthouses has never been trendier. The number of Bed & Breakfast has increased considerably in recent years. The four presented here are all very different, but one thing they have in common: they offer quality accommodation with a very personal touch.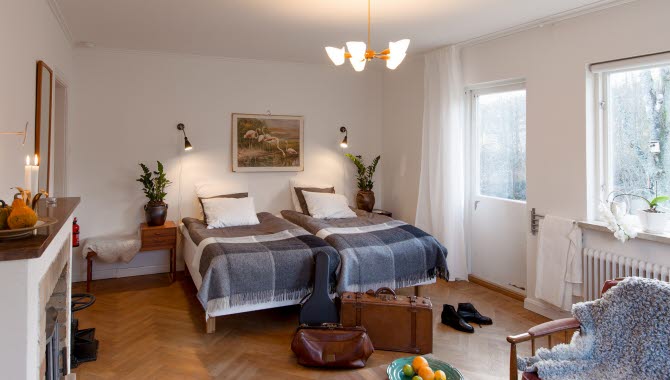 Photographer: Fengers Husrum
Fengers Husrum

Fengersfors, Åmål
In the small former mill town of Fengersfors, just steps away from the artisan center Not Quite you find Fengers Husrum. In the past the charming small house was a butcher's shop. In 2014 Marcus Lidén and his colleagues converted the premises into a B & B in a style best described as cool retro with an industrial touch. The owner's feel for form and design, interior decoration from the last mid-century and contemporary art and handicrafts are characteristic of all rooms. If you happen to fall in love with a lamp, a painting or a chair that you'd like to take home with you – no problem. You live in a retro shop, all the furniture, lamps and all of the art and paintings are for sale.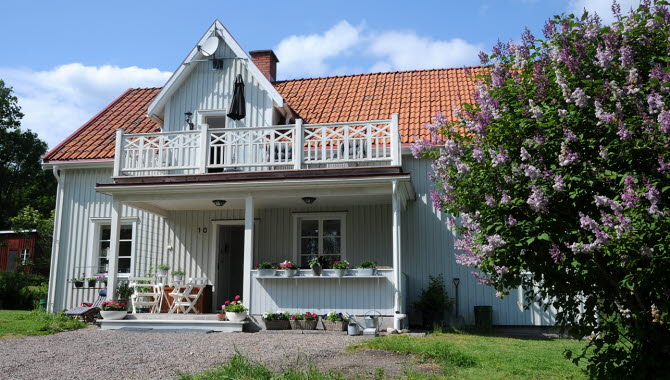 Photographer: Malin Roberson Harén
Villa Weidling

Fröskog, Åmål
Personal Bed & Breakfast in the heart of Dalsland. Here you live comfortably in personally decorated rooms with the local nature experiences just outside the door. Villa Weidling Bed & Breakfast is just a short walk from the beautiful wooden church in Fröskog and the artist center Not Quite's exciting environment is also not far away.
villaweidlingbedandbreakfast.com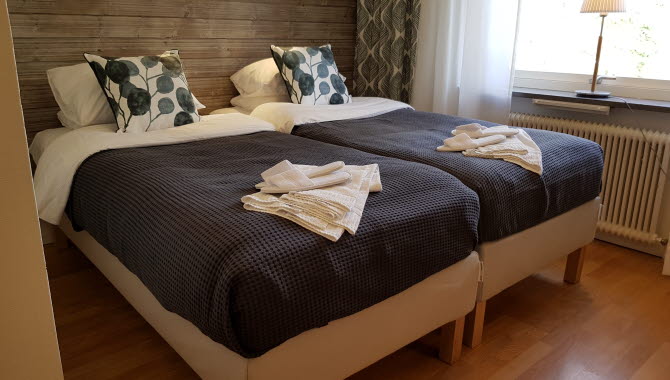 Photographer: Lena Lindberg Wong
Kroppefjäll B&B

Dals Rostock, Mellerud
Set in the wilds of Dalsland is Kroppefjäll Bed & Breakfast. A scenic oasis with a multitude of inspiring outdoor activities in the old spa town of Dals Rostock. Kroppefjäll has 30 rooms and with the Kroppefjäll Nature Reserve not far away, a variety of exhilarating activities are available. You can jog or ski along illuminated tracks, you can mountain bike, you can follow the walking trails through forests rich in mushrooms.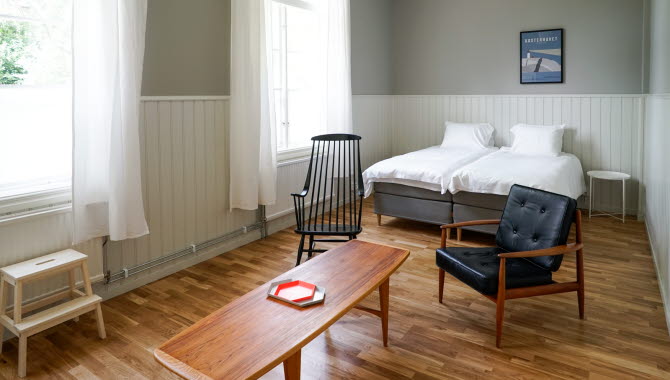 Photographer: François Struzik
Nordic Refuge

Fröskog, Åmål
Nordic Refuge is located in the small village of Fröskog in the heart of Dalsland, in a newly renovated cultural heritage school building from the 30s. Soberly decorated with contemporary and classic Scandinavian furniture, its atmosphere is made of light, silence and nature.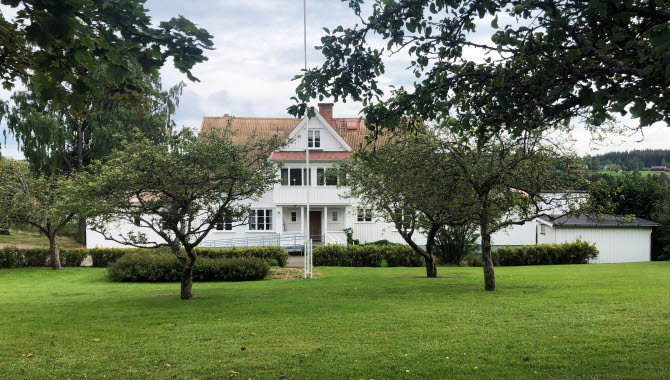 Photographer: Vita huset vid Stora Le
Vita huset vid stora Le

Nössemark, Dals-Ed
One mile from Tresticklan National Park in Nössemark you will find the White House at Stora Le, a bed and breakfast in a magnificent villa built in 1932. As a guest you live comfortably, close to nature and the wilderness in bright, in fresh and spacious rooms. All rooms have a kitchenette for preparing simple meals. The rooms also have their own toilet. Fill your days with hikes, canoeing and fishing.

More bed and breakfast in Dalsland
As we mentioned before, there are plenty of bed and breakfasts in the area. If you didn´t find what you are looking for there are more options for you!