Enjoy a Fine Bed & Breakfast
Staying at smaller guesthouses has never been trendier. The number of Bed & Breakfast has increased considerably in recent years. The four presented here are all very different, but one thing they have in common: they offer quality accommodation with a very personal touch.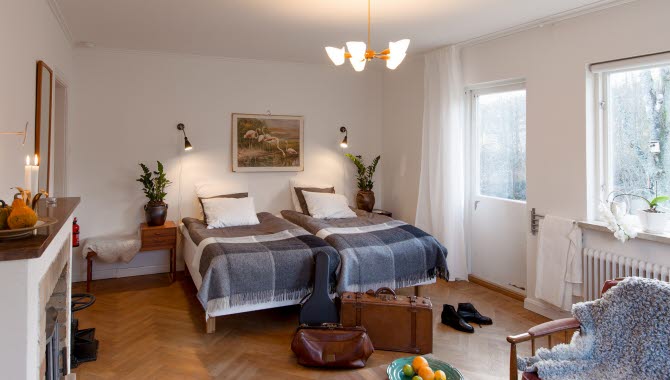 Photographer: Fengers Husrum
Fengers Husrum

Fengersfors, Åmål
In the small former mill town of Fengersfors, just steps away from the artisan center Not Quite you find Fengers Husrum. In the past the charming small house was a butcher's shop. In 2014 Marcus Lidén and his colleagues converted the premises into a B & B in a style best described as cool retro with an industrial touch. The owner's feel for form and design, interior decoration from the last mid-century and contemporary art and handicrafts are characteristic of all rooms. If you happen to fall in love with a lamp, a painting or a chair that you'd like to take home with you – no problem. You live in a retro shop, all the furniture, lamps and all of the art and paintings are for sale.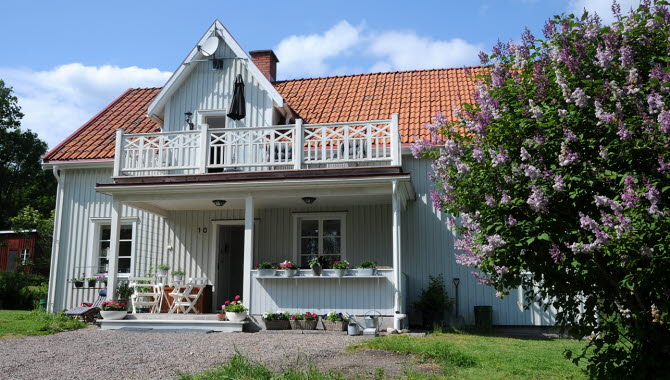 Photographer: Malin Roberson Harén
Villa Weidling

Fröskog, Åmål
In Fengersfors neighbouring village Fröskog you will find cozy Villa Weidling. Only a short walk from Fröskogs beautiful wooden church. The house is newly renovated and has large bright rooms. The rooms are tastefully decorated with both new and old things to create a unique and personal touch. You can choose to stay in one of the two rooms in the main building or you can stay in the separate small cottage. The breakfast that Lotta Weidling serves is, whenever possible, locally produced and organic. Enjoy the energizing walks in beautiful nature, swim in the nearby lakes or fill the pantry with mushrooms and berries from the forests surrounding Fröskog.
villaweidlingbedandbreakfast.com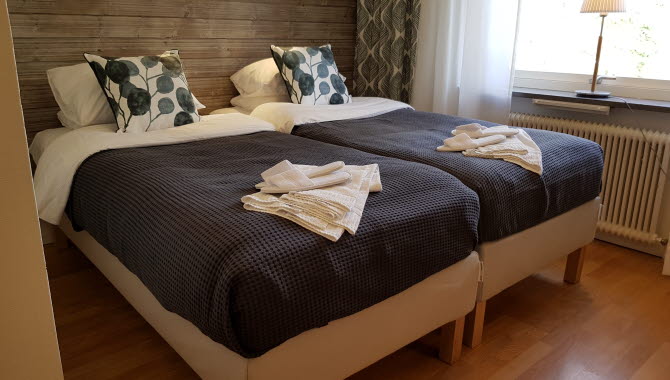 Photographer: Lena Lindberg Wong
Kroppefjäll B&B

Dals Rostock, Mellerud
Set in the wilds of Dalsland is Kroppefjäll Bed & Breakfast. A scenic oasis with a multitude of inspiring outdoor activities in the old spa town of Dals Rostock. Kroppefjäll has 30 rooms and with the Kroppefjäll Nature Reserve not far away, a variety of exhilarating activities are available. You can jog or ski along illuminated tracks, you can mountain bike, you can follow the walking trails through forests rich in mushrooms.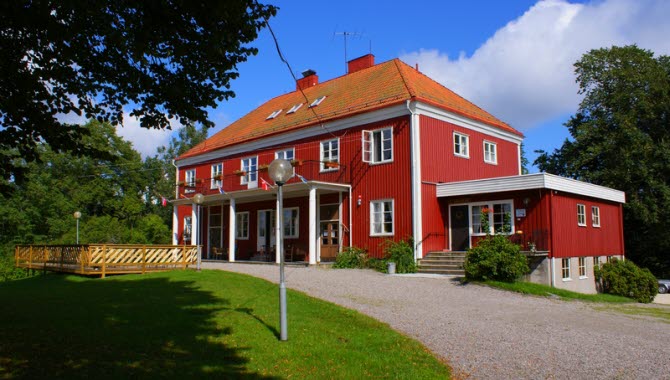 Photographer: Skålleruds Gård
Skålleruds Gård

Skållerud, Mellerud
Spend the night at Skålleruds Gård in one of the countryside rooms. An alternative is the genuinely crafted log cabin, where you can enjoy a blazing fire in the open fireplace. Håverud with its aqueduct, the Dalsland Art Museum in Upperud and many more attractions are close to Skållerud. In a nutshell, it's a lovely place in the middle of the countryside, far away from all the stress yet close to all amenities.
More bed and breakfast in Dalsland
As we mentioned before, there are plenty of bed and breakfasts in the area. If you didn´t find what you are looking for there are more options for you!