Stay comfortable during your Dalsland adventure
Experiencing Dalsland with its beautiful nature and wide lakes does not mean that you cannot live comfortably. Our hotels all have a unique touch and a personal style. They are strategically located so that you get close to the activities and sights in the area.
How ever you want to stay in a cool design hotel by the canal, a big mansion surrounded by gardens and forest or a city hotel from the early 1900s with crystal chandeliers and a ballroom - you wont be disappointed.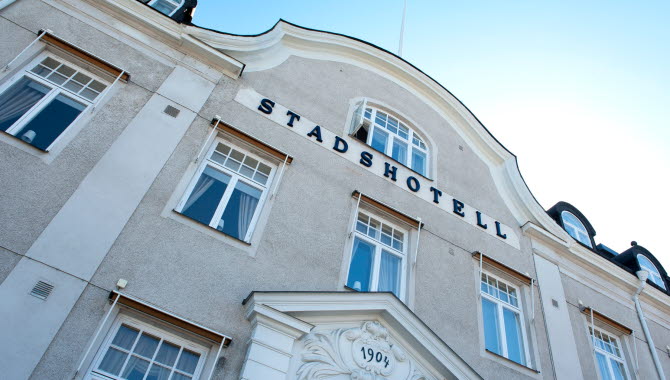 Photographer: Ateljé Clas
Åmåls Stadshotell

Åmål
Åmåls Stadshotell is beautifully situated next to the Åmål river on the border between the traditional wooden buildings and modern Åmål. For those who enjoy shopping and cafés, Åmål won't disappoint with its wide variety.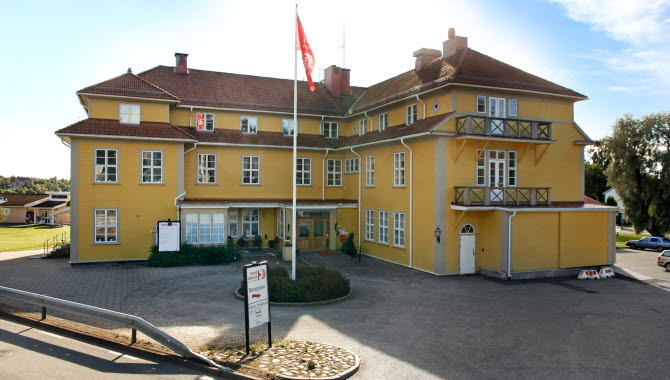 Photographer: Hotell Dalsland
Hotell Dalsland

Dals-Ed
Wecome to Dals Ed. Choose if you want to stay at the hotel or in your own apartment with a view across the lake, Lilla Le, not far from the Norwegian border. Exquisitely cooked food, a unique sunroom, peaceful surroundings, and access to a whole range of activities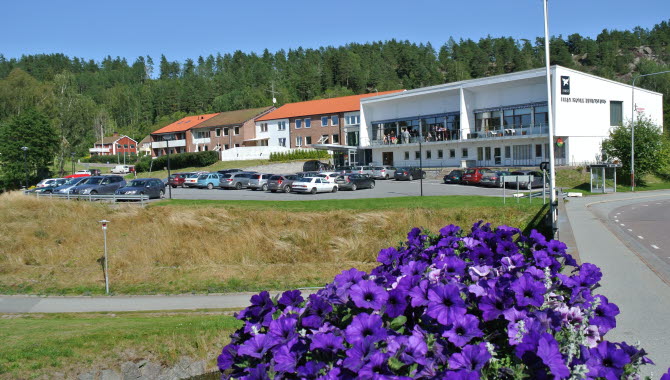 Photographer: Christiane Dietz
First Hotell in Bengtsfors
Stay in the centre of Bengtsfors, but still be close to rural areas and different outdoor activities such as kayaking, fishing and walking. The restaurant serves classic Swedish food as well as international dishes, which you can enjoy with views of the Dalsland Canal.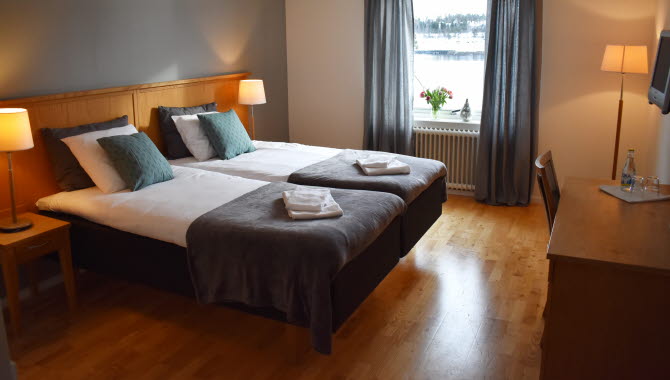 Photographer: Kerstin Lindberg
Håverud Hotell

Håverud, Mellerud
Håveruds Hotell is located beside the Aqueduct tourist attraction, with the Dalsland Center, canal boats and museum right on the doorstep. Your accommodation offers you all this along with a magnificent view of the lake, Upperudshöljen.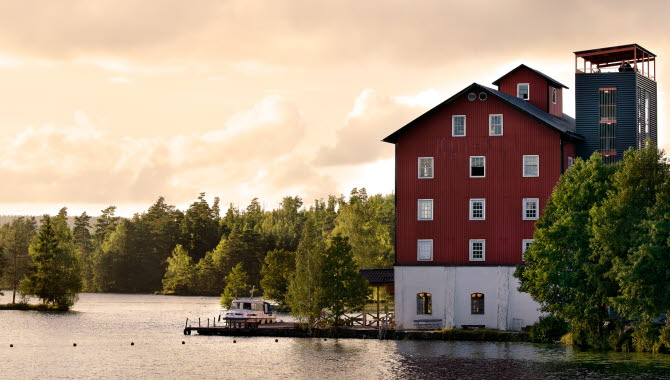 Photographer: Håkan Ludwigson
Upperud 9:9

Upperud, Mellerud
Upperud 9:9 in Åsensbruk, started out as a granary one hundred years ago, and has now been transformed into a modern, unique hotel.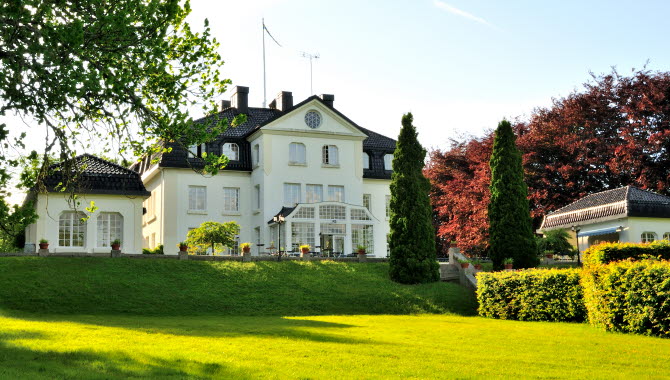 Photographer: Gaby Karlsson Hain
Baldersnäs Herrgård

Dals Långed, Bengtsfors
You will have a luxurious stay at the manor Baldersnäs Herrgård, located on a lush peninsula beside Laxsjön. Surrounded by lush grenn parks and the restaurant is certified by A Taste of West Sweden and is recommended in the White Guide.
Didn't find what you were looking for?
Don´t worry, there are more hotels in Dalsland to choose from.