Björnhyltans Trädgård

Ambjörnarp
Savour the perfume of organically grown plants and flowers
Walk along the fields and meadows where vegetables grow surrounded by beautiful stone walls in Björnhyltans Trädgård. Enjoy the contemplative atmosphere in the greenhouse Livsrum and the lovely scents of the herb garden and flowers. You can buy vegetables in the farm shop when they are in season, and gain inspiration from their cultivation as well as exhibitions and collections.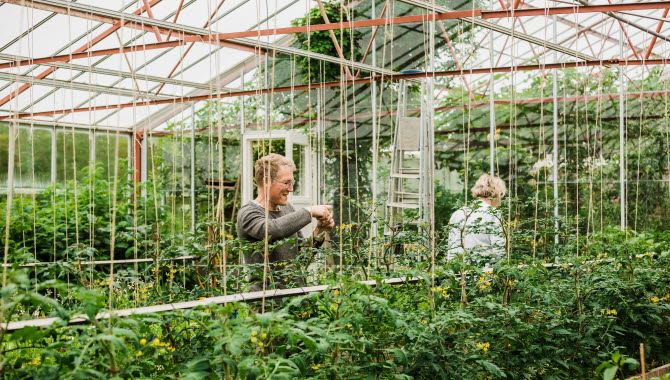 Photographer: Monika Manowska
Edible cultivation
Björnhyltans Trädgård, situated in the south of Västergötland, is centred around organic "edible cultivation". All the vegetables share space with flowers, herbs and berries. In Livsrum you'll find Mediterranean plants such as vines, figs and olive trees. The room is well worth a visit on its own, as is Carlsson´s Trail that meanders around the farm grounds. You can read about the history of the farm, while walking along the trail.
Inspiration from plants and cultivation
Whatever the season, the greenhouse is always wonderful to be in. Try your hand at arranging flowers and taste new flavours. You can also go on courses and listen to talks on ecology and cultivation.