Torpa Stenhus

Länghem
In search of times past
Go hundreds of years back in time - step into Torpa Stenhus. You can visit the craftsmen, go on guided tours or enjoy some theatre. Torpa Stenhus was filled with jesters, craftsmen, knights and archers during the Middle Ages. If you can't see enough of the castle in one day, stay overnight in one of the surrounding buildings.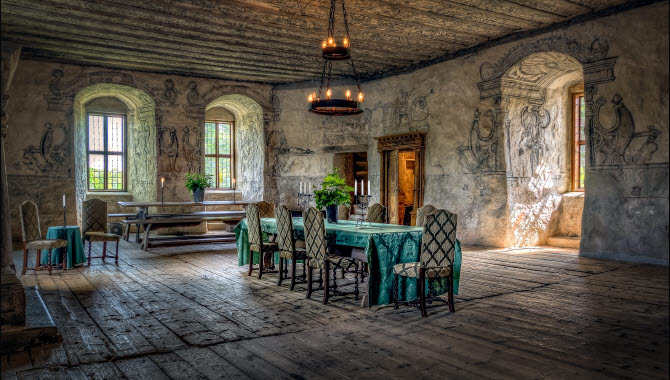 Photographer: Håkan Ringius
Eat and drink
You are welcome to relax in Torpa Stenhus café and restaurant and enjoy tasty food based on seasonal ingredients and the castle's centuries-old hunting traditions. The food served here, not surprisingly, has an emphasis on game since the castle has its own deer park. As you enter the cosy café, savour the fragrance of freshly baked cinnamon buns, love yummies and cream gateaux.
Beautiful lodgings
To complete your stay, spend the night in the beautiful surroundings of Torpa Stenhus and then walk along the nearby footpaths and do some sightseeing in the morning.
Rooms for large parties
Torpa Stenhus has both large and small rooms if you want to celebrate one of your special days or hold a conference in a very special setting.
InfoPoint
Would you like more ideas about what you can find nearby? Torpa Stenhus is a certified InfoPoint where you can pick up brochures and maps and knowledgeable staff can help with your questions about the area.