Köksträdgården

Lockryd
Genuine organic food by the road
Stop at this different roadside inn, 20 kilometres south-east of Borås, if you're hungry on your travels. Köksträdgården serves authentic, tasty food made from organic, local produce. Come on in!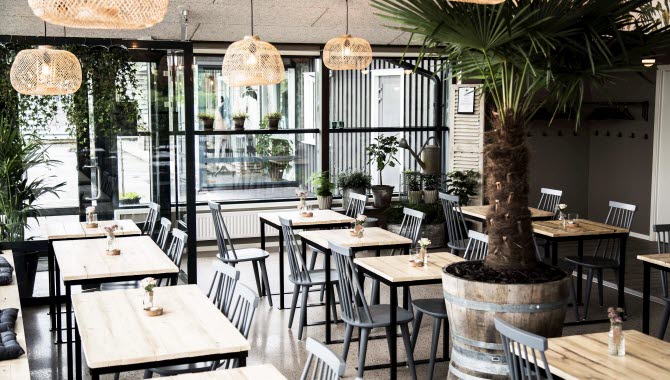 Photographer: Eva Henriks
Roadside inn with local ingredients
Köksträdgården is the first roadside inn to be certified by A Taste of West Sweden and is located at Lockryd Centre on national road 27. This certification is reserved for restaurants, producers and farm shops which offer sustainable and genuine west Swedish products and dining, all based on local seasonal produce.
Close to accommodation
If you need accommodation for the night, you can stay at Lockryd holiday village behind the inn. Köksträdgården is also close to the cycle path Sjuhäradsrundan, which takes you to Svenljunga or Borås.