Hotell Hehrne

Vänersborg
Accommodation with a view of the Göta Älv and Hunneberg
Treat yourself to a stay in a calm place, with many options for activities in the beautiful countryside around Hotell Hehrne, in the north-western part of Västergötland. The hotel has a fantastic view over the Göta Älv and Hunneberg. Eat well and take part in whatever activities you prefer - you're only four kilometres from the centre of Wargön.
Work out or relax
There are many things to do at Hotell Hehrne and the surrounding area. Train in the outdoor gym or indoors in the gym building, or go for a run on the three-kilometre track. For those who want to take things easy a visit to the Pilane sculpture park is recommended, where you can admire the spectacular sculptures on Tjörn. You are also very welcome to make use of the hotel's spa-barrels, which are outside on the terrace.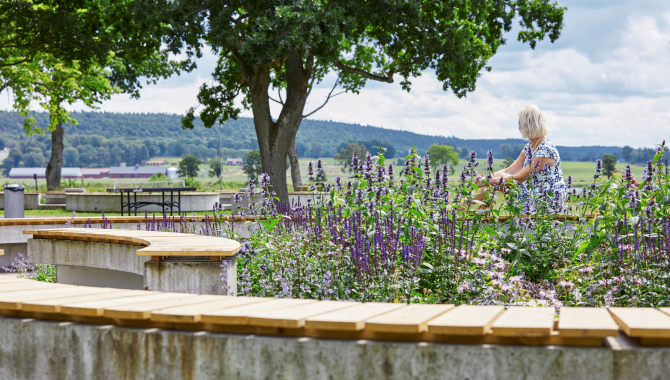 Photographer: Sissel Blekestad
Best option
To get the best option, you can choose to book one of Hotell Hehrne's packages. The hedonist package gives you time for yourself. Take a dip in the hot tub or enjoy some wine and chocolate in your room. If you're looking for outdoor activities, the hotel offers various packages for fishing, golf and cycling.
Enjoy some good food
When you start to feel hungry it's time to visit the hotel restaurant, where you have great views of the Göta Älv through the panoramic dining room windows. If the weather is good you can sit outside and eat on the terrace. The hotel offers a whole range from simple meals to five-course dinners for conference participants and private guests.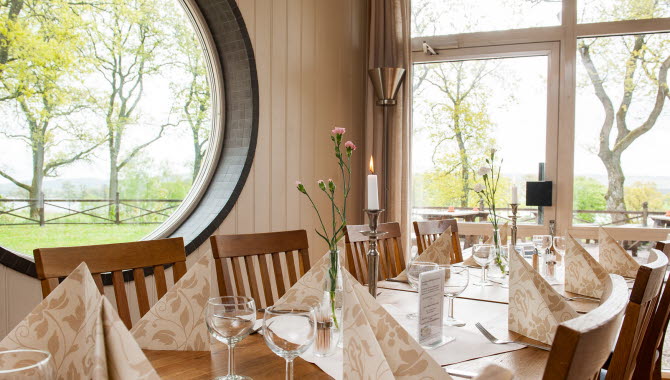 Photographer: Sissel Blekestad