Nova Mat och Möten

Trollhättan
An exciting setting combined with healthy ingredients
NOVA Mat och Möten is in the centre of the exciting Innovatum District, where 21st century technology thrives in the bed of 19th century industrial history. Great food is created here from high quality raw materials by qualified cooks and fragrant pastries are baked by the in-house pastry chef.
Delicious food prepared for lunch guests and conference participants
For NOVA Mat och Möten, cooking is all about creating something extra to thrill its guests with, whether they are lunch guests or conference participants. At the centre of this creativity are high quality raw materials and the composition of a perfect meal.
Lunches served on weekdays are traditional Swedish cuisine, organic dishes, vegetarian food and a Foodtrain buffet. The restaurant and café are right next to the Innovatum Science Center, so many families and young people come here for refreshments and meals.
Café and full conference facilities
NOVA Café has everything to go with a great cup of coffee: delicious pastries, sweet cakes, freshly baked bread and sandwiches. All of these are made from ingredients with no additives, and as much as possible using fresh, local products. You can also order for refreshments at work or a relaxing time at home.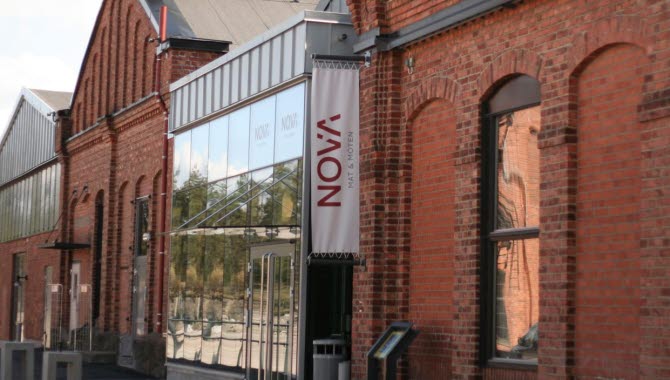 NOVA Mat och Möten can arrange a complete conference, for 2 or 2000 people! Good food and a wide range of activities in a traditional industrial setting by the canal, with an event arena for 1300 people seated and 2500 standing.