The Sauna Raft

Vänersborg
Treat yourself with hot and cold, sauna and bathing!
On the Sauna Raft (Bastuflotten), it is possible to bring a group together where you can enjoy an unbeatable view and the opportunity to bathe both inside the sauna and outside. Depending on the season and weather, there is an inviting little deck where you can enjoy your brought picnic basket together while the sauna heats up.
When you step inside the door, the senses are filled with a lovely view, the scent of peppermint & eucalyptus and a sense of calm.
You can enjoy hot & cold while you take a dip in the "hole" inside the sauna. The option to cool off outside is of course also available. There are also options for those who want to spice up the experience a little extra, a package with 8 mini-sized products to enjoy.
The sauna can be rented in many different contexts! Go here with family, organize an Afterwork, have fun at a bachelor- or bachelorette party, treat yourself to some everyday luxury and much more.
Book your sauna bath on the Sauna Raft together with your group of 8 people. If you only get 4 people together, you can book 1.5 hours - 150 SEK/person during the weekdays. You are welcome to book your appointment, you can do so here.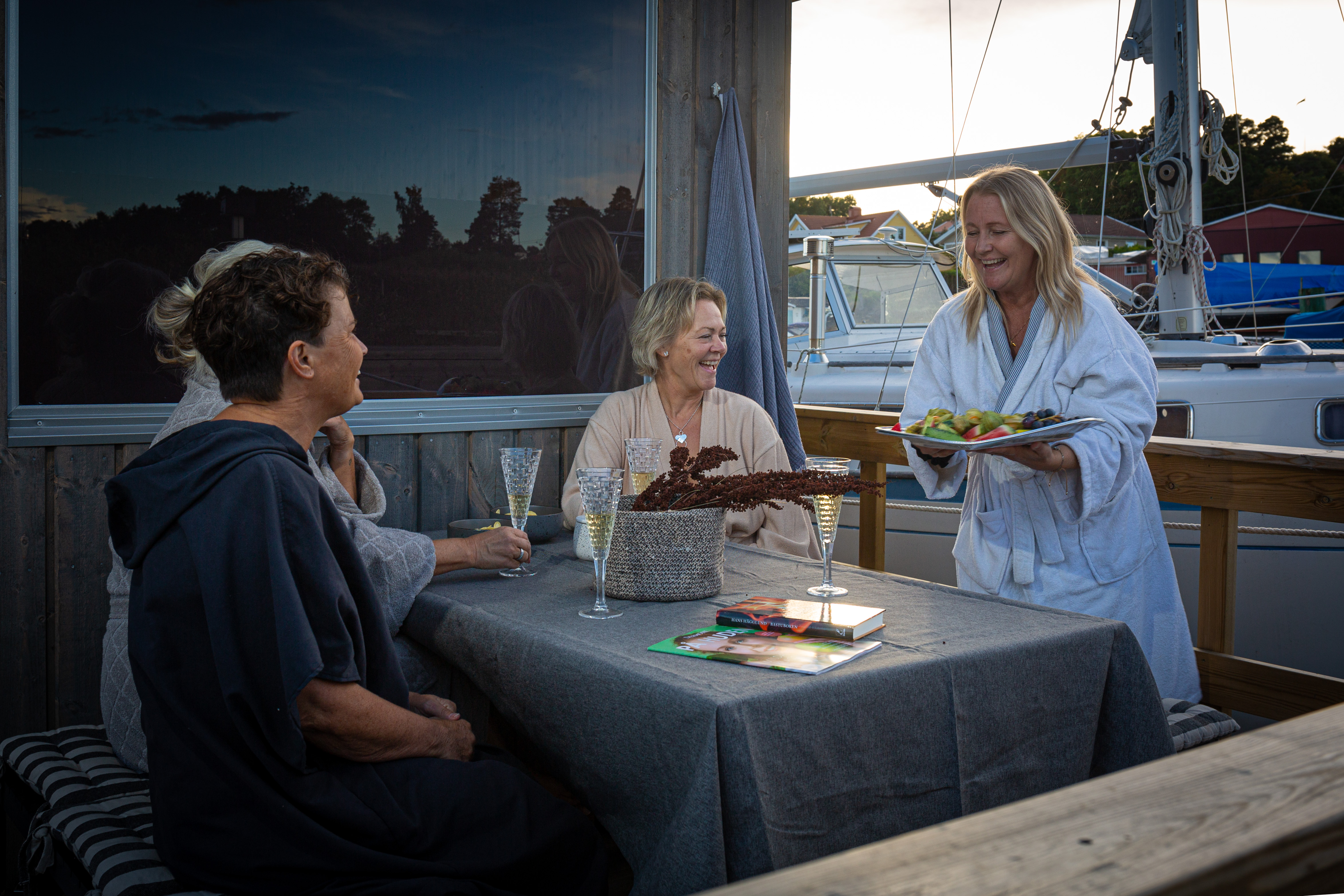 Get to know Bastuflotten (The Sauna Raft) on social media:
Instagram: bastunvanersborg 
Facebook: bastun Vänersborg