Best Western Plus Hotell Borås

Borås
Cosy accommodation in the city centre
Nice rooms, great hospitality and personal commitment. That's what Best Western Plus Hotell Borås stands for. The rooms have been renovated in an Art Deco style, which takes its inspiration from the beginning of the 1920s when the house was built.
Close to the city puls
Stay in the heart of Borås in West Sweden, with shops, restaurants and nightlife on your doorstep. There are also several golf courses nearby and of course, the children's favourite excursion - Borås Zoo.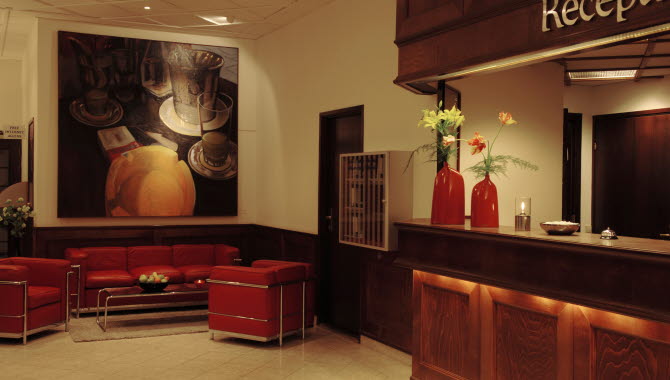 Take care of yourself
The Citypraktiken gym is available for all hotel guests, just to make sure that you feel as good as possible. The gym is only a minute's walk from the hotel. The outdoor recreation centre Kypegården is about 3 kilometres from the hotel if you prefer running. Annelundsparken is just around the corner and has several walking paths to explore.
Dine well in turn-of-the century style
Please feel very welcome to eat at the charming Restaurang Renässans when the time comes. With its turn-of-the-century interior and varied international menu, your visit will be a culinary delight.
InfoPoint
Would you like more ideas about what you can find nearby? This hotel is a certified InfoPoint where you can pick up brochures and maps and knowledgeable staff can help with your questions about the area.